Gender
Price
Locality

More Filters
Your second home in Bengaluru
We have noticed an unusual PG in HSR Layout Bangalore. It's so unique that you won't find anything like it elsewhere In fact, calling it a PG sounds unfair It's your second home. There are many hostels in HSR layout Bangalore, but choosing the best one is what you should look for, Stanza Living to provide PG accommodation almost like home, and you won't be a simple paying guest over here either. You'll be part of one big, happy family. Now, how else would you describe a place where you get the family feeling? You'd say it's a place that feels like home. And that's what this paying guest accommodation is. It's what thousands of youngsters like you call their second home - Stanza Living.
Points to Focus on while Renting a PG in HSR Layout
Judging by what most people say, you will need plenty of mental space to remember all things to look for whether it is about renting a good Ladies PG in HSR Layout or a Gents PG in HSR Layout. What should your hostel in HSR Layout room look like? Do they provide amenities like wifi, food, AC, and power backup? This and a whole lot more. But you don't need to get ready with checklists whenever you check out a PG in Bangalore. We'd recommend looking for that one thing that takes care of everything while renting a PG in HSR Layout. Always remember to choose a PG accommodation which is more like home. Because a place like home will take care of all your needs and that's what you should pick. And that's very much what it's like at Stanza Living. It's why we call this PG at HSR your second home.
Best Ladies and Gents PG in HSR Layout
Compared to the local Hostels in HSR Layout, We can assure you that we provide the best Ladies and Gents PG in HSR Layout, Bangalore, Stanza Living is the obvious choice. And here's why it's so obvious. First of all, they are suitable for both males and females. Let's talk about our rooms first. Because they are nothing like rooms you'll find elsewhere. They are thoughtfully designed personal spaces that you truly belong to. Other than that, we provide a wide range of amenities. It's wide enough to include essential amenities and even those that aren't considered essential.
From amenities, we come to life at Stanza Living. We feel it should not be limited to just your rooms. So, to keep it short, there actually is one here. Thanks to the movie screenings, game nights, and other community events and workshops (all conducted with social distancing practices in place, of course). There are more reasons to choose Stanza Living over any typical PG accommodation in HSR Layout is that it's not just a PG in HSR Layout, but your second home.
HSR Layout not happening for you? We have PG accommodations all over Bangalore.
Places in and around HSR Layout: NGR Layout, Roopena Agrahara, ITI Layout, Somasundarapalya, and Garvebhavi Palya, HSR Layout Sector 1, Sector 2, Sector 3, Sector 4, Sector 5, Sector 6, Sector 7.
*Denotes starting price. Prices may vary with room occupancy and attributes.
FAQs on PG in HSR Layout
Which is the Best Ladies PG in HSR Layout?
There are many
PGs in HSR Layout for ladies
. But when it comes to the best option for you, there's only one winner. And that is none other than Stanza Living. When you are our resident, you'll get to enjoy our yummy, homelike food, and our professional laundry and room cleaning services. You can try finding a local girl's PG in HSR Layout that provides such quality, but we must warn you - it's going to be tough. When it's come to safety we are one of the safest PG for ladies in HSR layout
Here we have listed some of the best PGs in HSR Layout ideal for both Ladies and Gents:
Which is the Best Gents PG in HSR Layout, Bangalore?
You'll never run short of
PG in HSR Layout for gents
. But the best ones are not so easy to come by since they are more than just boys PG in HSR Layout. For example, Stanza Living. When you move in here, leaving behind your home, it doesn't let you miss it.
What are the Basic Amenities Provided by a PG in HSR Layout?
Food, AC, and hot water are some of the basic amenities provided by PGs in HSR Layout. But the problem is, they're too basic. An accommodation should have amenities even you don't know you need as we do at Stanza Living. That's just basic stuff.
Do PGs in HSR Layout Provide 24/7 Power Backup?
Well, lots of PGs claim to provide 24X7 power backup. But how many will deliver during a power cut? Who knows. At Stanza Living, you'll also get 24X7 power backup. But in our case, that's a claim we back up, all day, every day.
Where can I Find a Good Single/Multiple Occupancy PG near me?
You're in luck. There is plenty of good single/multiple occupancy PGs in HSR Layout. But just good is not good enough. You deserve the very best, bro. You deserve Stanza Living, your second home.
What is the Best Way to Search for an Affordable PG in HSR Layout?
One way is you could try diving deep into the world wide web trying to find the right PG in HSR Layout, Bangalore listed on the internet. But let's take a simpler and smarter route. Simply go through the Stanza Living residences in the area. And pick the one you feel could be your second home.
How Secure are PGs in HSR Layout During the Covid-19 Outbreak?
Most PGs in HSR Layout is too underprepared for the pandemic. They lack resources and adequately trained staff to offer COVID-19-free premises. With us, however, you can leave your worries outside the gate, because of our COVID-19 Combat-Ready Framework.

Video

3D Tour
Frankfurt House

FEMALE

Double

High-Speed WIFI, Professional Housekeeping and +7 more

Video

3D Tour
Dresden House

MALE

Double, Triple

High-Speed WIFI, Professional Housekeeping and +7 more
Looking for flats & apartments?
You can book a full apartment now and find flatmates on your own. You can add them as flatmates in the agreement before moving in!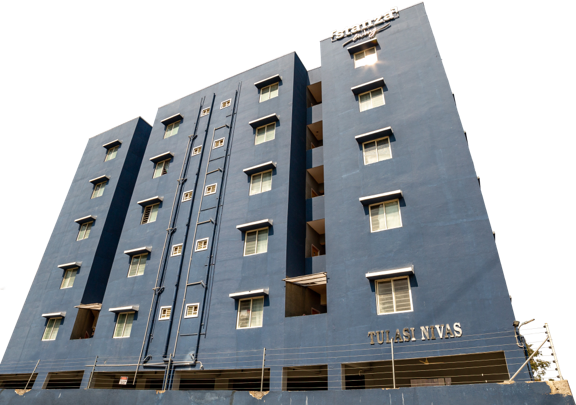 Best-in-class Safety and Hygiene Certified by Equinox Labs
First and foremost, we've adopted thorough hygiene processes over and above our usual protocol.

Residences
Sanitisation

Thermal
Monitoring

Medical & Travel
History
24x7 Quick
Response Teams

Training As per
WHO norms

No-Touch
Dining Facility
Mandatory PPE
for Staff

Sanitisers Placed
at Multiple Areas

Daily Disinfecting
High Touch Areas
0