Gender
Price
Locality

More Filters
Your second home in Hyderabad
Congrats, we have found an exceptional PG in Miyapur, for people like you. It's different. You won't find another PG accommodation like it. You won't find anything like it elsewhere honestly speaking, calling it a PG/hostel in Miyapur, Hyderabad sounds like a misnomer. you won't get the paying guest treatment here. You'll feel like a member of a big but close-knit family. Now, feeling like part of a family is another way of saying this place feels like home. Because that's what this PG/hostel is. It's your second home in a strange, new city - Stanza Living.
Things to Remember while Renting a PG in Miyapur
Making a complete list of the things to remember is not possible. One would think of looking for good rooms, decent food, and basic amenities. Even after all this, you would still miss out on quite a few things. We say, why not tick off that one large box that contains all of these tiny ones? Remember to look for a PG that feels like home. Because home will take care of all your needs. And since that's exactly what you get at Stanza Living, your second home is the obvious choice.
Best PG in Miyapur, Hyderabad
There are no PGs in Miyapur like Stanza Living. We are simply different Our rooms are not ours, they are yours as they hold a hint of your essence. We could bore you with the list of amenities provided for you. From basic to state-of-the-art, we have you covered. The amenities are not it, though. It is life at Stanza Living, vibrant and active, that sets us apart. With celebrations and festivities. Which includes our one-of-a-kind community program that has movie screenings, game nights, and more (all conducted within social distancing norms), your life over here won't be limited to those rooms we talked about earlier. But, to be honest, just one reason will do. You should choose Stanza Living because it won't be just a hostel in Miyapur, but your second home.
Want to explore more? Choose fully furnished residences from the other localities of Hyderabad:
*Denotes starting price. Prices may vary with room occupancy and attributes.
FAQs on PG in Miyapur
What Should I Check While Booking a PG in Miyapur?
Start with the rooms, end with the amenities, and check all the many other things in between. Sounds like a lot? Well, in that case, we'd say that you should just check if you feel at home in that PG in Miyapur. Because we feel only a place that feels like home is a place worthy of you. Just like Stanza Living is.
What is the Best Way to Search for a Furnished Ladies PG in Miyapur?
You're not far from finding it. Go through the many Stanza Living residences in the area, and your need for an affordable, fully-furnished ladies PG in Miyapur will be more than fulfilled.
Looking for the best hostel in Miyapur? Then look no further than these Stanza Living residences.
Given below are the best PGs in Miyapur for both men and women:
How Good are the Food and Other Basic Services of PGs in Miyapur?
It's difficult to beat predictive menus with chef-made dishes and a professional housekeeping team. Stanza Living offers both and if your PG in Miyapur doesn't have either, it is not good enough.
Which are the Best Gents PGs in Miyapur?
The best of all the PGs for gents in Miyapur are the ones least like a PG accommodation. Like Stanza Living, for example. It's not just a place to stay in. It's a place that's your home away from home.
How is Stanza Living Hostels in MiyapurProtecting their Residents Against COVID-19?
Most PGs in Miyapur is not equipped to deal with the pandemic, and it is not their fault. They lack the finances and the expertise required for it. But at Stanza Living, your safety has always been our priority. That's why we have our COVID-19 Combat-Ready Framework in place to ensure it.
How Safe are PGs in Miyapur for Students and Working Professionals?
To keep you safe, we at Stanza Living insist on our multi-tier tech-enabled security system. And in our book, only if a PG in Miyapur provides equal measures of security, can it be considered safe enough.
Guangzhou House

MALE

Double, Triple, Quadruple, Dorm

High-Speed WIFI, Professional Housekeeping and +7 more
Maribor House


UNISEX

Double, Triple

High-Speed WIFI, Professional Housekeeping and +6 more
Looking for flats & apartments?
You can book a full apartment now and find flatmates on your own. You can add them as flatmates in the agreement before moving in!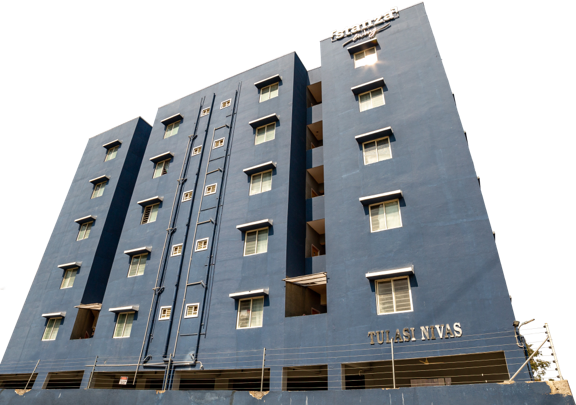 Best-in-class Safety and Hygiene Certified by Equinox Labs
First and foremost, we've adopted thorough hygiene processes over and above our usual protocol.

Residences
Sanitisation

Thermal
Monitoring

Medical & Travel
History
24x7 Quick
Response Teams

Training As per
WHO norms

No-Touch
Dining Facility
Mandatory PPE
for Staff

Sanitisers Placed
at Multiple Areas

Daily Disinfecting
High Touch Areas
0