Gender
Price
Locality

More Filters
Your second home in Bengaluru
Breaking news! There's a special Co-living in Bangalore. And it's waiting for you. But how exactly is this Co-living 'special'? Simple. It's so much more than just a Co-living in Bangalore. And you will be more than just a paying guest over here. You'll be one of many like-minded youngsters who'll feel like family. Now, when you feel like family in a place, it starts feeling like home. And that's exactly what this place is. It's your one and only second home - Stanza Living.
Things to Remember while Renting a Co-living in Bangalore
Going by popular opinion, the things to remember while renting a PG in Bangalore is like memorizing algebra equations in school. There's a lot to keep in mind. Does the room have the furniture you need? Does it come with wifi, power backup, AC, food and other amenities? And these are just two of the many things on the list. But do you really need to spend hours and hours checking everything? We suggest that you ask that one question that has all the answers. So the one thing you have to remember is that your Co-living to-be should be more than a Co-living, it should feel like home. Because at a home, all your many requirements will be met. And where else can you find such a 'home' than your second one, Stanza Living.
Best Co-living Accommodation in Bangalore - Stanza Living
Long story short - the list of things to look for in a Co-living accommodation is really, really long. You have to look for the right room, with the right furniture, with the right set of amenities like wifi, food, AC, power backup and more. And that's just the start of it. If that sounds tedious, imagine doing it for every single Co-living you have your eye on. Not something to look forward to, right? But all that hassle won't be required, if the first place you visit is Stanza Living. Over here, we know everything that you need for a memorable stay. Even before you do. And you know what this will remind you of? Home. That's why we say that Stanza Living is your second one.
Not into Co-Living residencies in Bangalore. Don't worry we have got apartment for rent in Bangalore
FAQ on Co-Living in Bangalore
Why is Living in a Co-living in Bangalore Cost-Effective?
Generally, Co-livings in Bangalore are not very expensive. Their monthly rent is usually a few thousand rupees. That amount gets you a room and some basic amenities along with it. No wonder it's considered cost-effective. But the one thing you won't get in return is the feeling of home. The good news is that there is a place you can find that - Stanza Living. And know what else? It's available for equally affordable rates. So you get this priceless feeling, for no extra cost.
Confused to choose between PG or apartment? Checkout the pros and cons of living in PG vs Flat in Bangalore.
How Good are the Food, Laundry, and Room Cleaning Services of Co-livings in Bangalore?
At Stanza Living, the only food that we put on your plate is expertly prepared and the teams who clean your room and clothes are absolutely professional. Will you get the professional level of quality at local Co-livings in Bangalore? Simply put, no. Let's just say, there's a reason they're called 'local'.
How Safe are Hostel in Bangalore During the Corononavirus Outbreak?
With all due respect to the Co-livings in Bangalore, most of them are too small-scale to provide proper protection against COVID-19. But you won't have to worry about them, when you stay in a safe and hygienic Stanza Living residence, with the protection of our COVID-19 Combat-Ready Framework. Read all the details here: www.stanzaliving.com/covid-19
How is Stanza Living Better Than Local Co-livings in Bangalore?
You know, it's funny. There are so many PGs in Bangalore that claim to be a Co-living with a difference. But what separates us from the herd of Co-livings, is that we claim to be more than just a Co-living. Stanza Living is your second home. And that difference makes all the difference.
Check out other localities in Bangalore
How to Search For a Furnished Co-living Space Near Me?
You could look up the thousands of Co-livings in Bangalore listed on the internet and keep disappointing yourself. But why go through that trouble, when you're so close? Simply go through the Stanza Living residences in the area and your second home.
Which type of Co-living Accommodation in Bangalore Is better? Single or Multiple Occupancy?
Only you know the answer to that question, since it depends on what you priorities - privacy or company. The question we can answer, though, is where you'll find all these occupancies. And the answer is Stanza Living.
Why is Stanza Living an Ideal Choice when Looking for the Best Co-living in Bangalore?
Because we offer better rooms, more amenities and a resident life that is not limited to just eating, resting and sleeping. And of course, it also helps that Stanza Living is not like those Co-livings in Bangalore we're comparing it to. Rather, it is your second home.
What Should I Check While Booking a Co-living in Bangalore?
Are the rooms comfortable enough? Will you have privacy? Are all essential amenities provided? There are many things to check, broadly speaking. But, before anything else, check if that Co-living in Bangalore is a place that feels like home. We say that because a place fit for you, is only a place like home. A place like Stanza Living.
Checkout Luxury Co-living Residencies in Bangalore
How Much Will a Fully-Furnished Co-living in Bangalore Cost?
If you're willing to spend a few thousand a month, a fully-furnished Co-living in Bangalore is easy to find. Stanza Living is no different. Actually, it is a little different. For the same amount, we also offer you the home feeling. And that is priceless.
How Safe are Co-livings in Bangalore for Students and Working Professionals?
Well, at Stanza Living, we insist on having our multi-tier tech-enabled security system at every one of residences. Until and unless a Co-living in Bangalore has it's own state-of-the-art security system like we do, it can't claim to be safe for you.
*Denotes starting price. Prices may vary with room occupancy and attributes.
Looking for flats & apartments?
You can book a full apartment now and find flatmates on your own. You can add them as flatmates in the agreement before moving in!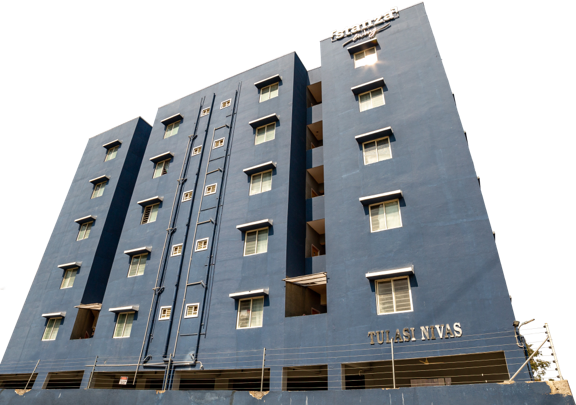 Best-in-class Safety and Hygiene Certified by Equinox Labs
First and foremost, we've adopted thorough hygiene processes over and above our usual protocol.

Residences
Sanitisation

Thermal
Monitoring

Medical & Travel
History
24x7 Quick
Response Teams

Training As per
WHO norms

No-Touch
Dining Facility
Mandatory PPE
for Staff

Sanitisers Placed
at Multiple Areas

Daily Disinfecting
High Touch Areas
0