Gender
Price
Locality

More Filters
Your second home in Bengaluru
Showing 14
Coliving in Bangalore
Looking for coliving accommodation in Bangalore, but sick and tired of the strict pgs that curb your freedom? Of course, you are. It's 2021. We're more woke than ever before. So shouldn't the co-living pgs in Bangalore also let go of their old school mindset? Shouldn't they open up to unisex pgs that welcome both boys and girls under the same roof? Well, actually, they already are. And we at Stanza Living are proud to be part of this change, with our tastefully-designed and new-age unisex residences. Both of Stanza Living's unisex and boys/ girls PGs in Bangalore are designed keeping in mind the comfort, luxury, and safety of the individuals.
Best Co-Living Spaces in Bangalore
Without further ado, here are 10 unisex coliving accommodations in Bangalore that are ideal to be your second home in the new city are:
Stanza Living's Potsdam House
Stanza Living's Samara House
Stanza Living's Ravenna House
Stanza Living's Lucena House
Stanza Living's Lisbon House
1. Stanza Living's Potsdam House - Coliving PG in Sarjapur Road
It could be a productive day of online classes or a lazy evening of bingeing on your favourite series - who knows? But what you know for certain is that, at Stanza Living's Potsdam house, you'll enjoy high-speed internet and delicious meals whether you work or binge. Plus, with private rooms with comfy beds, hygienic washrooms, and various events to uplift the standards of community living at your PG, you know you're staying in one of the best coliving spaces in Bangalore.
2. Stanza Living's Samara House - Coliving PG in Koramangala
With a strict NO ENTRY policy for COVID-19 and homesickness, Stanza Living's Samara House can be your own cocoon amidst the buzz of a strange city. Finger-licking meals, fun movie screenings with fellow residents, game nights - you name it - this unisex residence in Bangalore has it all. The best part though is that we have all the furniture and facilities in place. You just need to bring your suitcase to move in!
3. Stanza Living's Ravenna House - Co-ed PG in Koramangala
While we can't bring your mom to you, we make sure you don't miss her special recipes during your stay in Stanza Living's Ravenna House. To ensure no one goes to work hungry or sleeps on an empty stomach, we serve all our delicious home-like meals right on time. That, and hot water that won't run out when you're all covered in soap, will always make you feel more at home with us than any typical coed Pg in Bangalore.
4. Stanza Living's Lucena House - Coliving space in Hosur Road
We know the feeling when you come home after a tiring day, wanting to change into your PJ's, get into bed and never leave again. For all those days, the soft and comfy beds at Stanza Living's Lucena House will be your best friend. On days when you feel pumped up and want to workout, our fitness centre can be your go-to place to get those kicks in! With such a cosy yet vibrant environment, this residence will check all the boxes on your list.
5. Stanza Living's Lisbon House - Coliving PG in Electronic City Phase 1
Like we said earlier, the Bangalore coliving space is evolving. And Stanza Living's Lisbon House is leading the change. It's not your everyday PG. For the gym freaks, there's a fitness centre. For Bollywood lovers, there are movie nights. For the workaholics, there's zero-lag wifi. Whoever you are - there's something for you here. Find us a more dynamic unisex pg. We'll wait.
*Denotes starting price. Prices may vary with room occupancy and attributes.
FAQs on Coliving in Bangalore
1. What is coliving?
Coliving is a modern style of living where one gets a private room in a furnished home with shared common spaces. Think of it as living in a joint family, but with like-minded people and way lesser drama.
2. How is Coliving in Bangalore different from PGs in Bangalore?
For starters, there are fully-furnished rooms, food and essentials like hot water and more. Then there's unlimited high-speed wifi, doctor on call and housekeeping services. And of course, there's that feeling of being right at home.
3. Which are the Best Co-living Spaces in Bangalore?
Stanza Living has some of the best co-living spaces in Bangalore, situated in different parts of the city. So no matter where you work or go to study, there'll be a Stanza Living residence close by.
4. Which Affordable Coliving Spaces are Available in Bangalore?
If you're a student and looking for budget-friendly accommodation, Stanza Living is the answer for you. Regular meals, fully-furnished rooms, essential amenities (and even the non-essential ones) - all come in very affordable rents. Plus, there's the priceless feeling of community.
5. Why is Stanza Living's Coliving PGs Better than Others?
We follow our strict 'COVID-19 Combat-ready Framework', provide delicious meals and ensure your utmost safety. Not enough? Wait for it! We also have game nights, movie screenings, fitness centres, free wifi… ummm, still need a reason?
Looking for flats & apartments?
You can book a full apartment now and find flatmates on your own. You can add them as flatmates in the agreement before moving in!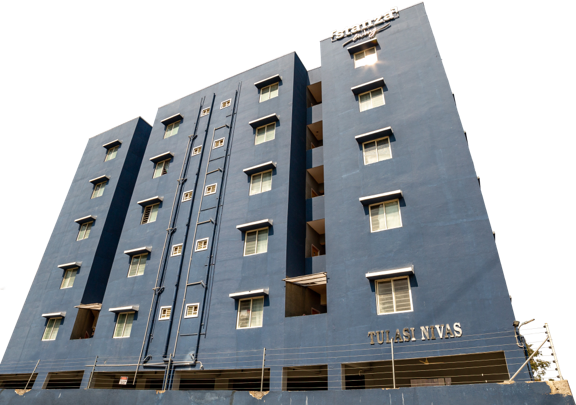 Best-in-class Safety and Hygiene Certified by Equinox Labs
First and foremost, we've adopted thorough hygiene processes over and above our usual protocol.

Residences
Sanitisation

Thermal
Monitoring

Medical & Travel
History
24x7 Quick
Response Teams

Training As per
WHO norms

No-Touch
Dining Facility
Mandatory PPE
for Staff

Sanitisers Placed
at Multiple Areas

Daily Disinfecting
High Touch Areas

Map View