Gender
Price
Locality

More Filters
Your second home in Juhu
A Flat on your radar? Then start warming up and stretching those legs. Because looking for a Flat in Juhu requires a lot of running around. And wait. It's not just for the flat, but also for the furniture and appliances inside it. As well as the wifi, food, and more. Guess all this talk of running around is making you tired? Well, you're allowed a sigh of relief. Pick up those bags of yours and move into a fully-furnished Studio 21 serviced apartment. The level of preparedness we have might leave you breathless.
Furnished Apartments for Rent in Juhu, Mumbai
Yeah, of course, there are some Flat furnished apartments available for rent in Juhu. But wait. Just because an apartment is furnished, it doesn't mean it's a "fully" furnished apartment. An apartment that's fully furnished, has a place for all your belongings. So your chair won't have to multitask as a clothes rack. A great example of this is Studio 21's fully-furnished, serviced apartments in Mumbai. Where, unlike the many basic Flat furnished apartments, we meet all your needs, not just furniture-related.
Things to Remember While Renting a House in Juhu
The list of things to consider before choosing a Flat house for rent in Juhu contains lots of things. Things like the rent. The furniture. The air conditioning. Will you have to change 3 buses to get to work?! Yes, that's a lot of grown-up stuff. Especially for someone like you, who's probably still a teenager at heart, right? So wouldn't it be nice to live in a place that doesn't come with all those responsibilities? A place with rent that doesn't break the bank and amenities that won't break your dreams for an easy-going life. A place like a fully-furnished serviced apartment by Studio 21.
If you are not into rental flats, Check out the best PGs in Mumbai.
*Denotes starting price. Prices may vary with room occupancy and attributes.
FAQs on Flat for Rent in Juhu
Are Rental Flats Available in Juhu?
It depends. If being a furnished studio flat means having a bed, table, and chair, then yes, they are available. A little harder to find is a place like Studio 21 that has all the furniture you need. Especially a spacious closet so that your chair doesn't become a clothes rack.
Want to take a step further in your career, Check out top IT companies in Mumbai.
What Amenities do a House for Rent in Juhu Offer?
Sorry to break it to you, but a fully-furnished Flat house for rent in Juhu will probably offer zero amenities. Fortunately, there's Studio 21. Where all essential amenities come included in the rent.
How Safe are Studio Apartments in Juhu for Working Professionals?
If you're lucky, the rental flats will have a security camera. But most probably you'll have one guard with an entry register. But we at Studio 21 believe that unless you're protected by our tech-enabled security system, then you're not safe enough.
Check out other best apartments in Mumbai by Stanza Living
How Much Will a Fully-Furnished Apartment Near Me Cost?
To live in a fully-furnished Flat apartment in Juhu, you'd have to shell out 12-15K per month at least. But then you won't be experiencing life in a fully-furnished service apartment by Studio 21. Is that a cost you're willing to bear?
Why is Studio 21 Different than Local Flat for Rent in Juhu?
Actually, Stanza Living is an ideal choice when you're looking to rent more than just a Flat in Juhu. We say that because Studio 21 by Stanza Living, with exhaustive amenities, provides not just a place to stay, but a truly hassle-free living experience.
Have to move to a different location in Mumbai? Check out other best localities in Mumbai
How to Search for an Affordable Rental Flat in Juhu?
You're in luck. Just have a look at our many fully-furnished Flat serviced Studio 21 apartments. When you see the rents, you'll be interested. And when you see what you get for that rent, you'll be convinced.
How is Stanza Living Combating Covid 19 to Keep Apartments Safe?
Now, we always have our doors open for you. But for COVID-19, there slammed shut. And we've backed up our words with being Combat-Ready for COVID-19 by regular disinfection to keeping hand sanitizers handy and by tracking the health and status of our residents and our staff.
What is the Scope of Co-living (Unisex) Flats in Juhu?
So when it comes to you having an exciting, comfortable, and memorable phase of your life in this city, there are a lot of scopes. All of Stanza Living's coliving rental flats in Juhu are equipped with the best amenities like fully furnished rooms, delicious meals, high-speed wifi, doctor on call, housekeeping services, etc.
No Brokerage.
No Hidden Charges.
Make a fully refundable booking on the room of your choice.


Looking for PGs & Hostels?
Choose safety with homelike comfort of a Stanza Living residence, with ready-to-move-in sanitised rooms, extensive amenities and a sense of belonging.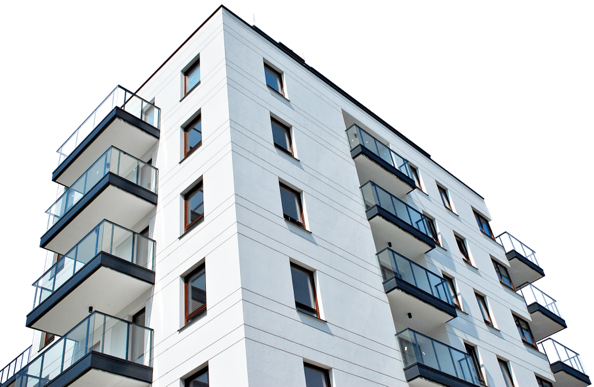 0