Gender
Price
Locality

More Filters
Your second home in Chennai
Showing 2
PG near SRM University
Looking for a PG near SRM University? We have you covered, with an unusual PG accommodation in the city of Chennai. It'll be hard for you to find another PG like it. It's not a conventional Paying guest accommodation. It is more like home. that's exactly what Because Stanza Living is. Another home in the city.
What to Look for in a PG Accommodation near SRM?
You can never list the things one can look for in a PG. Large, airy rooms, modern facilities, and good services. These are the basics. However, there is a lot to look for, and a lot of PGs to consider. But don't worry, at Stanza Living, we have a good idea of what you need. Sometimes even before you do. Because we're your second home. And that's what happens at home. All your needs are met. Stanza Living not only provides PG with food near SRM university but also provides modern facilities like no-touch dining, various amenities, a play area, etc. There are several PGs in Chennai that Stanza offers and you can check those out as well.
Things to Remember while Renting a PG near SRM University
It is not possible to count everything you need to remember when looking for a PG. Large, ventilated rooms, AC, and Wi-Fi among other amenities and services come to mind, right? You might still end up missing quite a few things. The list is exhaustive and you have to go through it at every residence. Now, you could check every PG and tire yourself out. Or you could simply come to Stanza Living, your second home. Because just like home, we have everything you need. That's what Stanza Living is, home.
Looking for the Best PG near SRM University? Here's why you should choose Stanza Living
There are no PGs like Stanza Living. We are simply different Your rooms will feel like you, in every corner. And too many facilities to list here, all at your disposal. And that is just beginning to scratch the surface. The main charm behind Stanza Living is life inside the premises, full of homeliness and interactions. But the most important reason is also the simplest. It feels just like home because that's what it is. Your second home.
If SRM University is not the right place for you, we have residences in other parts of Chennai too:
*Denotes starting price. Prices may vary with room occupancy and attributes.
FAQs on PG near SRM University
How Good are the Food, Laundry, and Room Cleaning Services of PGs near SRM University?
They might be good, but can they top customised chef-prepared meals and professional housekeeping services, including laundry? And that's what you get at Stanza Living.
How is Stanza Living Different from Local PGs near SRM University?
Stanza Living doesn't compare well to others. We are nothing like them. We are a class apart simply because we offer home, not just lodgings.
What Should I Check While Booking a Paying Guest Accomodation near SRM University?
There's a lot to check. Rooms, amenities, services. If that seems difficult, just go to Stanza Living, making you feel at home is our job.
How Much Will a Fully-Furnished PG Accomodation near SRM University Cost?
A decent PG or even a lousy one would cost you a few thousand rupees per month. It's pretty much the same at Stanza Living. Except you don't have to pay for the feeling of home.Except you don't have to pay for the feeling of home.
Whitby House


UNISEX

Single, Double, Triple

High-Speed WIFI, Laundry Service and +4 more
Looking for flats & apartments?
You can book a full apartment now and find flatmates on your own. You can add them as flatmates in the agreement before moving in!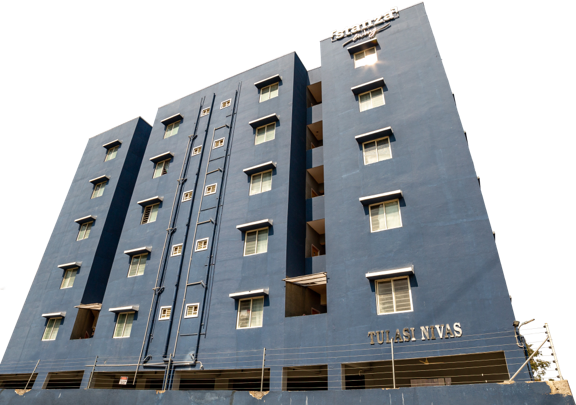 Best-in-class Safety and Hygiene Certified by Equinox Labs
First and foremost, we've adopted thorough hygiene processes over and above our usual protocol.

Residences
Sanitisation

Thermal
Monitoring

Medical & Travel
History
24x7 Quick
Response Teams

Training As per
WHO norms

No-Touch
Dining Facility
Mandatory PPE
for Staff

Sanitisers Placed
at Multiple Areas

Daily Disinfecting
High Touch Areas

Map View