Gender
Price
Locality

More Filters
Your second home in Bengaluru
A special PG in Kundalahalli, Bangalore has opened its doors for you. But what makes this PG a special one? It is so unusual that nothing else is comparable. In fact, to consider it a PG accommodation in Kundalahalli feels like sacrilege since it is like home. It's a place where you get all the amenities and comfort that you need. You'll feel like part of a big, happy family. Now, when you feel like family, the place starts to feel like home. Well, that's precisely what this PG near Kundalahalli is. It's a place that won't let you miss home, by being your second one. Now, feeling like part of a family is another way of saying this place feels like home & this is above all what you need in PG in Kundalahalli. It's your second home in a strange, new city - Stanza Living.
Things to Consider While Renting a PG in Kundalahalli
Going by popular opinion, the things to remember while renting a PG in Kundalahalli are like memorizing algebra equations in school. there is one question that comes to almost everyone's mind: will the PG near Kundalahalli be the ideal choice for me? Well, it will definitely have a great location. It should be fully furnished so that you don't have to worry about buying a second-hand bed from some school senior you haven't met in years. It should have high-speed wifi, home-like meals, professional housekeeping, and other essential amenities. It should be a place where you can just walk in with your bags, and feel right at home. Basically, it should be more than just a PG in Bangalore. It should be Stanza Living.
Best Ladies and Gents PG in Kundalahalli, Bangalore - Stanza Living
Yes, you heard it right we are one of the best ladies and gents PG in Kundalahalli. We have a smart security system that makes it safer for ladies and gents. Stanza Living is not your regular PG in Kundalahalli. You can't compare us to the others. Our rooms are suited to your tastes, you'll find a bit of yourself in every corner. And too many facilities to list here, all at your disposal. And that is just beginning to scratch the surface. Life at Stanza Living with all its fun and vigor is what makes living here a great experience. Life at Stanza Living, with all its excitement, is the greatest attraction. There are many more reasons to choose Stanza Living over a PG in Kundalahalli. But to say it in one sentence - Choose Stanza Living because it is not just a PG, but your second home
Here is the list of various other Stanza Living PGs in Bangalore apart from Kundalahalli:
*Denotes starting price. Prices may vary with room occupancy and attributes.
FAQs on PG in Kundalahalli
What to Check While Booking a PG in Kundalahalli?
First and foremost, It's Important that a PG in Kundalahalli should give you a feel of your second home, Other than that check if all appliances work fine. Check for security, check for local amenities.
Do Ladies PG in Kundalahalli are Safe?
Ladies PG in Kundalahalli, it's important to have a good security system. They deserve the best PG accommodation, with safety and security. That's why at every Stanza Living residence, the goal is to keep security and amenities at 100%. That makes Stanza Living the topmost choice for everyone.
How to Choose Best Gents PG in Kundalahalli?
There are many good gents PG in Kundalahalli but they can't be better than the residences provided by Stanza Living. This paying guest accommodation for boys is equipped with various amenities such as expertly curated meals to high-speed wifi. Hence Choose Stanzaliving over any other PG Kundalahalli.
The list of best PGs in Kundalahalli for both ladies and gents are:
How Safe are PGs in Kundalahalli During Covid-19 Outbreak?
While the local PGs are stuck with local solutions, we at Stanza Living have put in place our extensive
COVID-19 Combat-Ready Framework
that comprises regular sanitization, thermal monitoring, and more. Within our walls, there's #no room for error and plenty for comfort and fun.
What are the Basic Amenities Provided by a PG in Kundalahalli?
Food, hot water, air conditioning. These are some of the basic amenities provided by most Hostels in Kundalahalli. The exhaustive list of amenities at Stanza Living, however, will cover all of your needs. Even if they're not so basic.
How is a Stanza Living Different from Local PGs in Kundalahalli?
If local PGs are fax machines, our residences are the latest smartphones. We have exhaustive amenities, all the furniture you need, and technology integrated into all parts of our living experience. Let's just say, we move with time to stay one step ahead of everyone else.
Which are the Best PGs for Working Professionals in Kundalahalli?
If you're a working professional, you need a PG that lets you focus on work. And nowhere is that done better than at Stanza Living. The stress of daily chores is ours, so your time is all yours. And you can use it to maximize your work.
Heidelberg House


UNISEX

Single, Double, Triple

High-Speed WIFI, Professional Housekeeping and +7 more

Video

3D Tour
Stavanger House

MALE

Double, Triple

High-Speed WIFI, Professional Housekeeping and +4 more
Looking for flats & apartments?
You can book a full apartment now and find flatmates on your own. You can add them as flatmates in the agreement before moving in!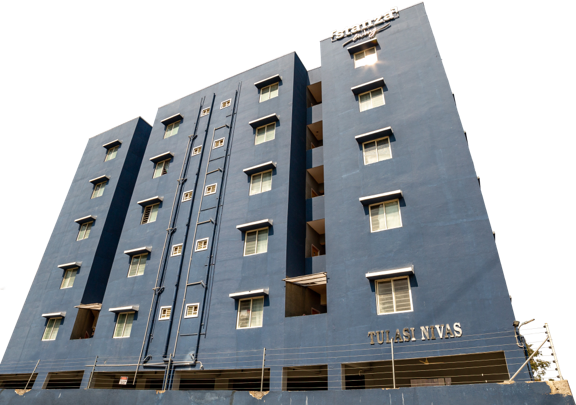 Best-in-class Safety and Hygiene Certified by Equinox Labs
First and foremost, we've adopted thorough hygiene processes over and above our usual protocol.

Residences
Sanitisation

Thermal
Monitoring

Medical & Travel
History
24x7 Quick
Response Teams

Training As per
WHO norms

No-Touch
Dining Facility
Mandatory PPE
for Staff

Sanitisers Placed
at Multiple Areas

Daily Disinfecting
High Touch Areas
0