STAY TUNED!
 Gandhinagar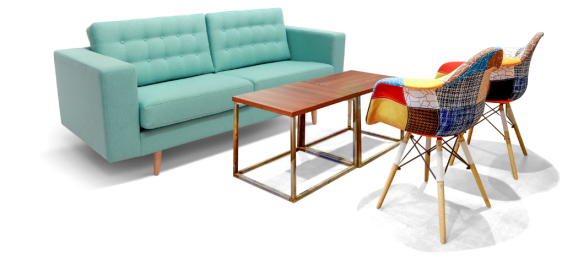 We are expanding really fast and will be there soon.
Please enter the details and we will get in touch with you!

+91
Get updates over WhatsApp
87% of users have chosen this, you should too!
SUBMIT
FAQs on PG in Gandhinagar
Why is Living in a PG in Gandhinagar Cost-Effective?
Most PGs in Gandhinagar are available for rents as low as a few thousand a month. That amount gets you a room and some basic amenities along with it. No wonder it's considered cost-effective. But there is one thing missing - a feeling of home. If you want that, Stanza Living is a place for you. And on top of that, it's available for very affordable rents. Now that's something you can't afford to miss out on.
How Good are the Food, Laundry, and Room Cleaning Services of PGs in Gandhinagar?
Nothing less than delicious, nutritious food is served at Stanza Living and nothing less that professional teams take care of your room cleaning and laundry. Is it possible to find a PG in Gandhinagar with the same services? Yeah, sure. Will they be of the same quality? Yeah, right.
How Safe are PGs in Gandhinagar During the Corononavirus Outbreak?
Let's talk facts. Small-scale PGs in Gandhinagar are small-scale for a reason. They don't have the resources to provide adequate COVID-19 protection. But if you're a Stanzen, you'll have our COVID-19 Combat-Ready Framework protecting you and providing you with a safe and hygienic environment. What safety measures do we use? Read up about them here: www.stanzaliving.com/covid-19
How is Stanza Living Different from Local PGs in Gandhinagar?
So, there are many PGs in Delhi which claim to be different from all the other PGs. But we're not part of that race. We're on a different track altogether. Since Stanza Living is no plain-old PG. It's your second home. And that makes all the difference.
What Should I Check While Booking a PG in Gandhinagar?
Are the rooms comfortable enough? Will you have privacy? Are all essential amenities provided? There are many things to check, broadly speaking. Or you could just check if that PG in Gandhinagar feels like home. That's what Stanza Living is. And it's why we tick all boxes off on any checklist.
How Much Will a Fully-Furnished PG in Gandhinagar Cost?
The going rate for a fully-furnished PG in Gandhinagar is in the range of a few thousand a month. The case is the same at Stanza Living. But those few thousand rupees get you more than just a PG. They also give you a home feeling. But we can't charge you extra for that. Because you can't put a price on it.
How Safe are PGs in Gandhinagar for Students and Working Professionals?
Well, at Stanza Living, we insist on having our multi-tier tech-enabled security system at every one of residences. As far as we know, most PGs in Gandhinagar don't have a security system to match ours. And in our opinion that is just not safe enough.