ONE LOOK AND YOU'RE HOOKED
You'll look at the sofa in the lounge, and you'll see you and your bestie arguing about whose day was more hectic. You'll look at that cosy little corner on the terrace, and you'll see yourself getting lost in your favourite book with a cup of coffee by your side. You'll see your bed in your room, and you'll see yourself scrolling on your phone before going to bed.
Simply put, once you have a look at the design of our residences, you'll see a bit of your life in every spot. And any place that has life, is a place like home.
Or, as we say, your second home.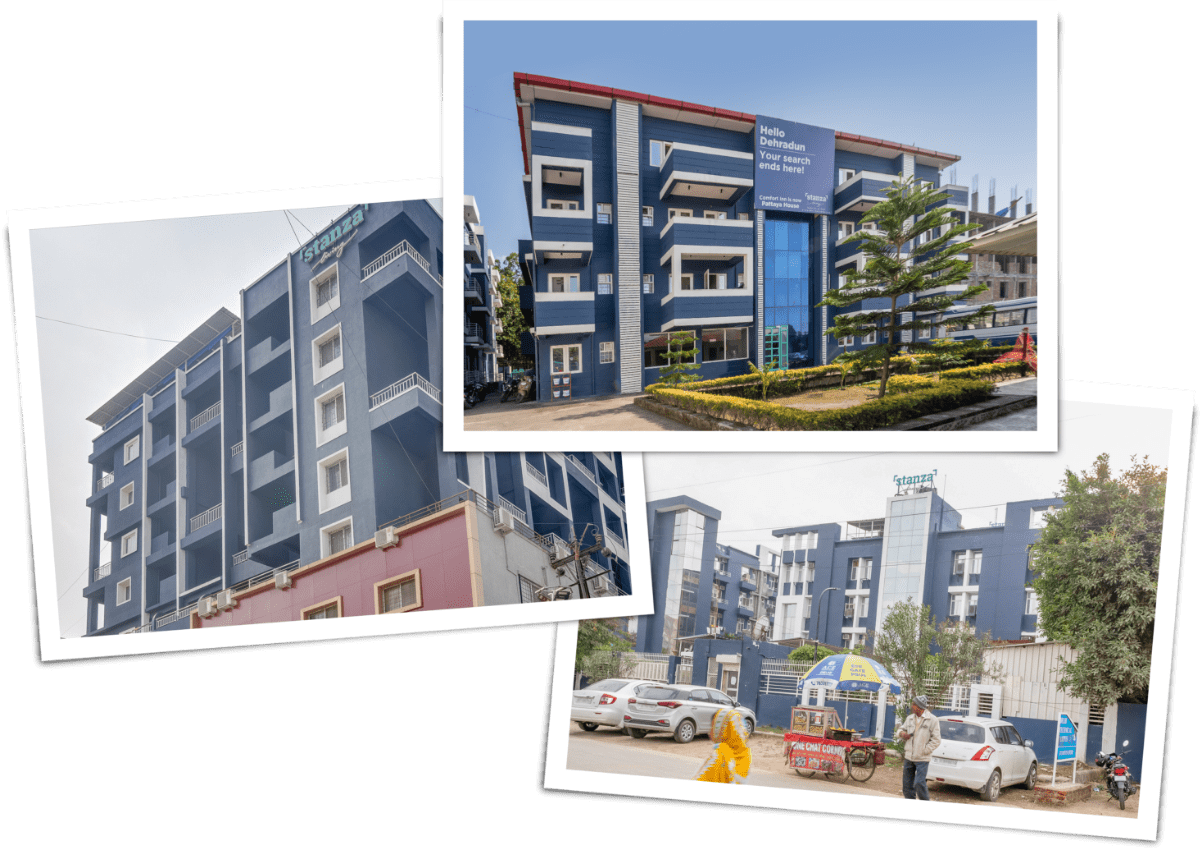 DIFFERENT-DIFFERENT BUT SAME
The buildings that become our residences come in different shapes and sizes. Now, we love individuality, so we do hold on to their unique architecture. But at the same time, we redesign the spaces with our own philosophy, from the way it looks to the way it functions. So that every Stanza Living residence, no matter which part of the country it's in, is unique in itself, and yet uniquely Stanza Living.
THE THOUGHT BEHIND OUR THOUGHTFUL DESIGN
While designing our spaces, we take a deep look into your life and find inspiration in it, so we can meet every requirement of yours. From something as obvious as the size of the bed you need to something as missable, but crucial, as the number of plug points you'd need in your room. That's the kind of thought we put into it.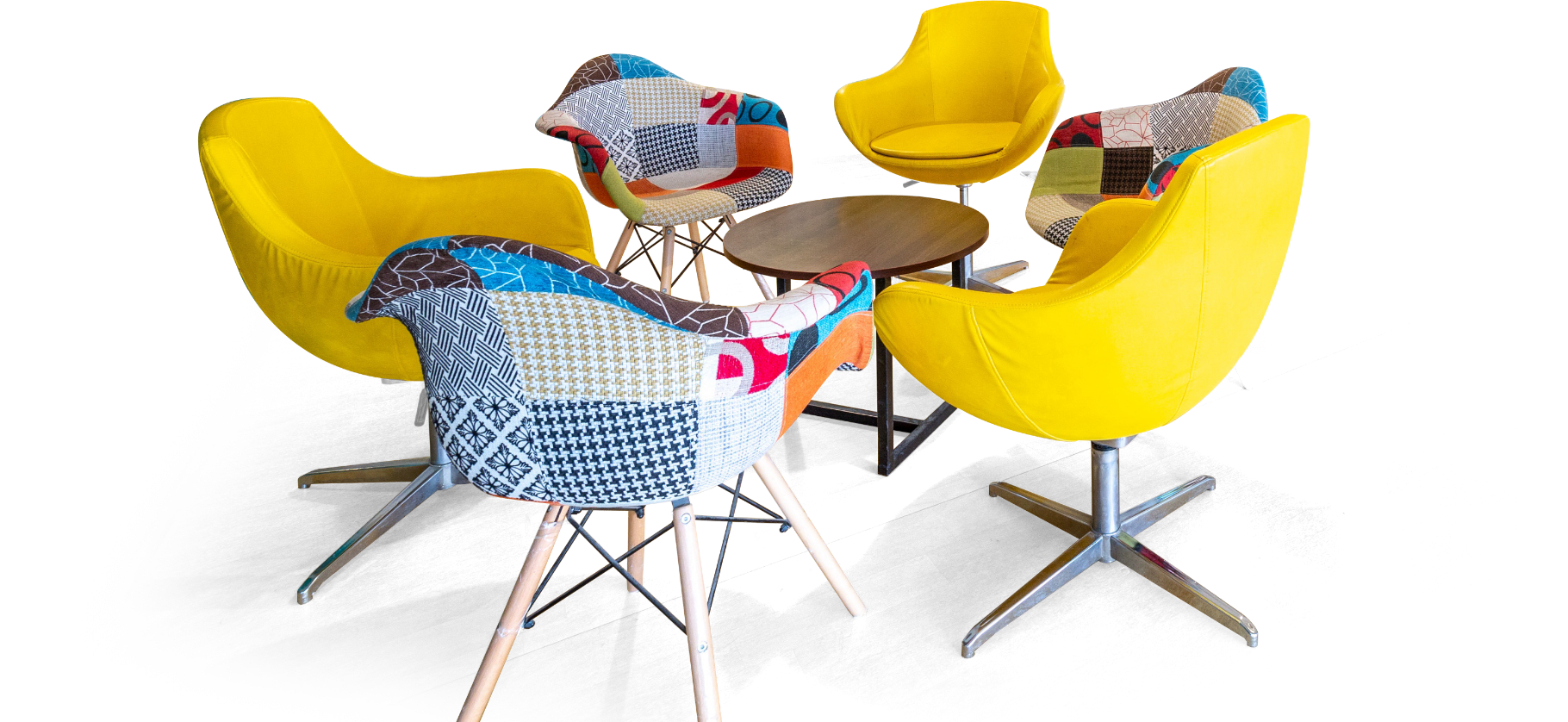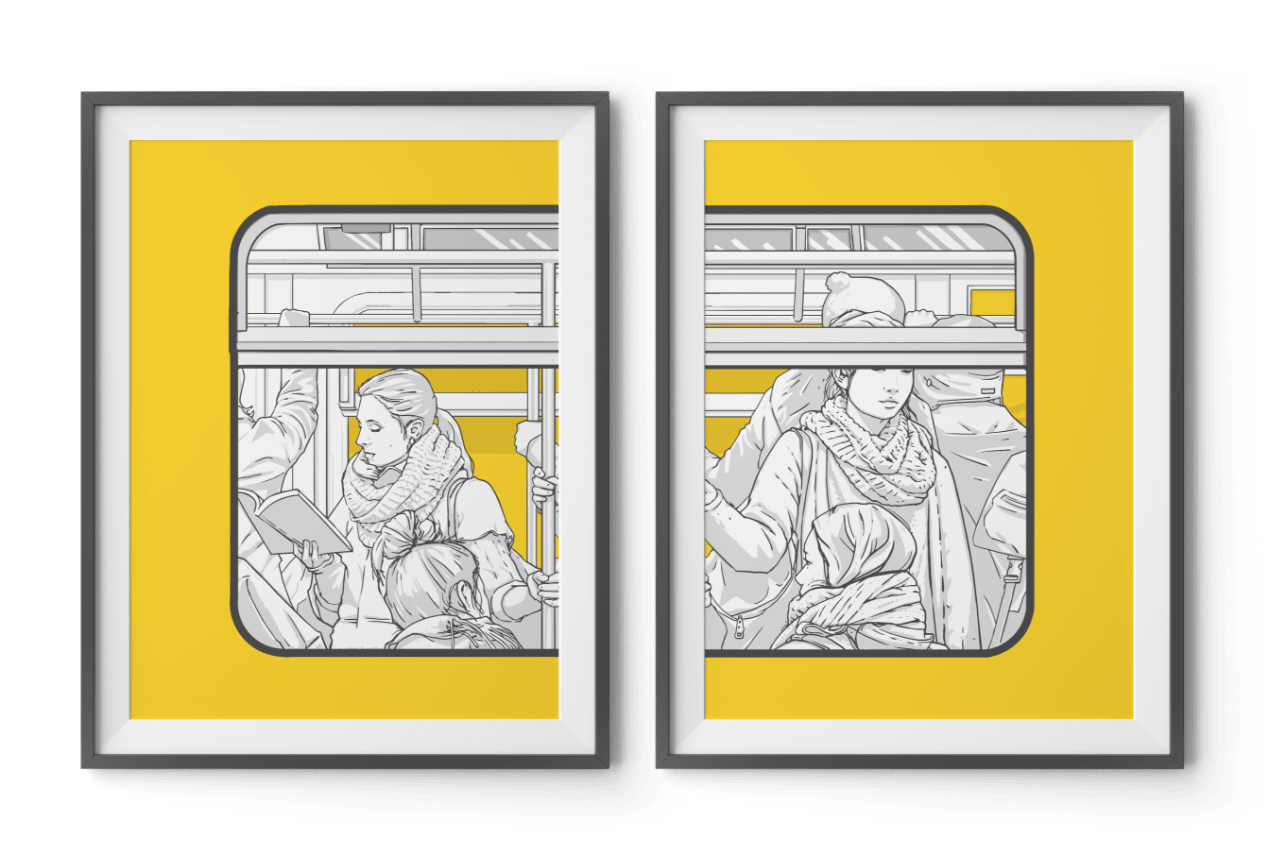 DESIGN AS YOUNG AND VIBRANT AS YOU
A splash of teal here. A touch of yellow there. And many other shades in between give our residences a balance of ageless comfort with a 2020s vibe. The interiors here will put a smile on your face, even when you come back home after a stressful day. Plus, our wall graphics are great backdrops for your selfies, doublefies and groupfies.
MORE ROOM IN EVERY ROOM
Good news. Your belongings will no longer compete for the same space. Each one will have a place for itself in your fully-furnished room. And because your room will be clutter-free, so will your mind. The resting areas, gaming zones, vending machines and a host of utility appliances will further add a lot of life to your daily life.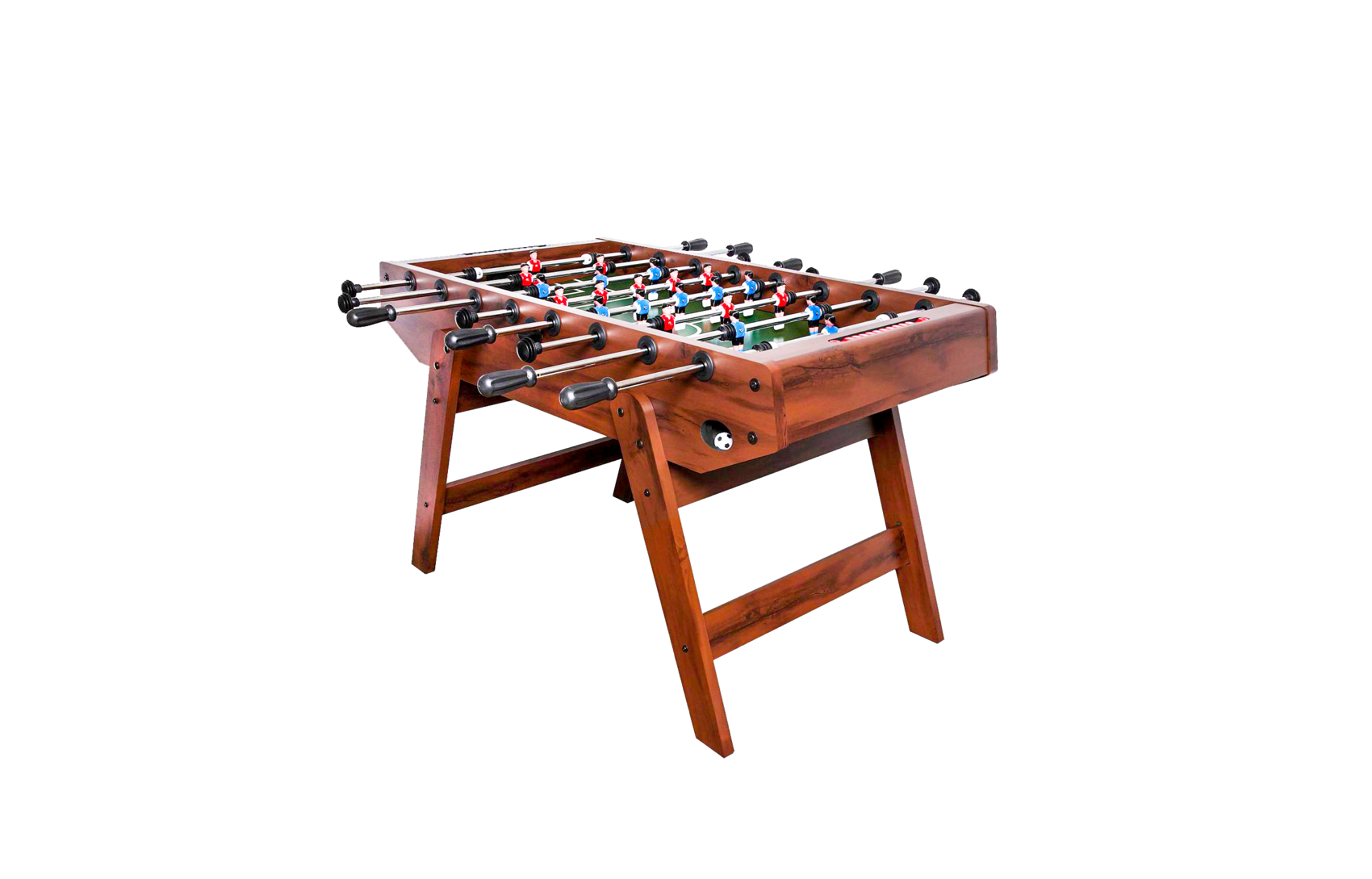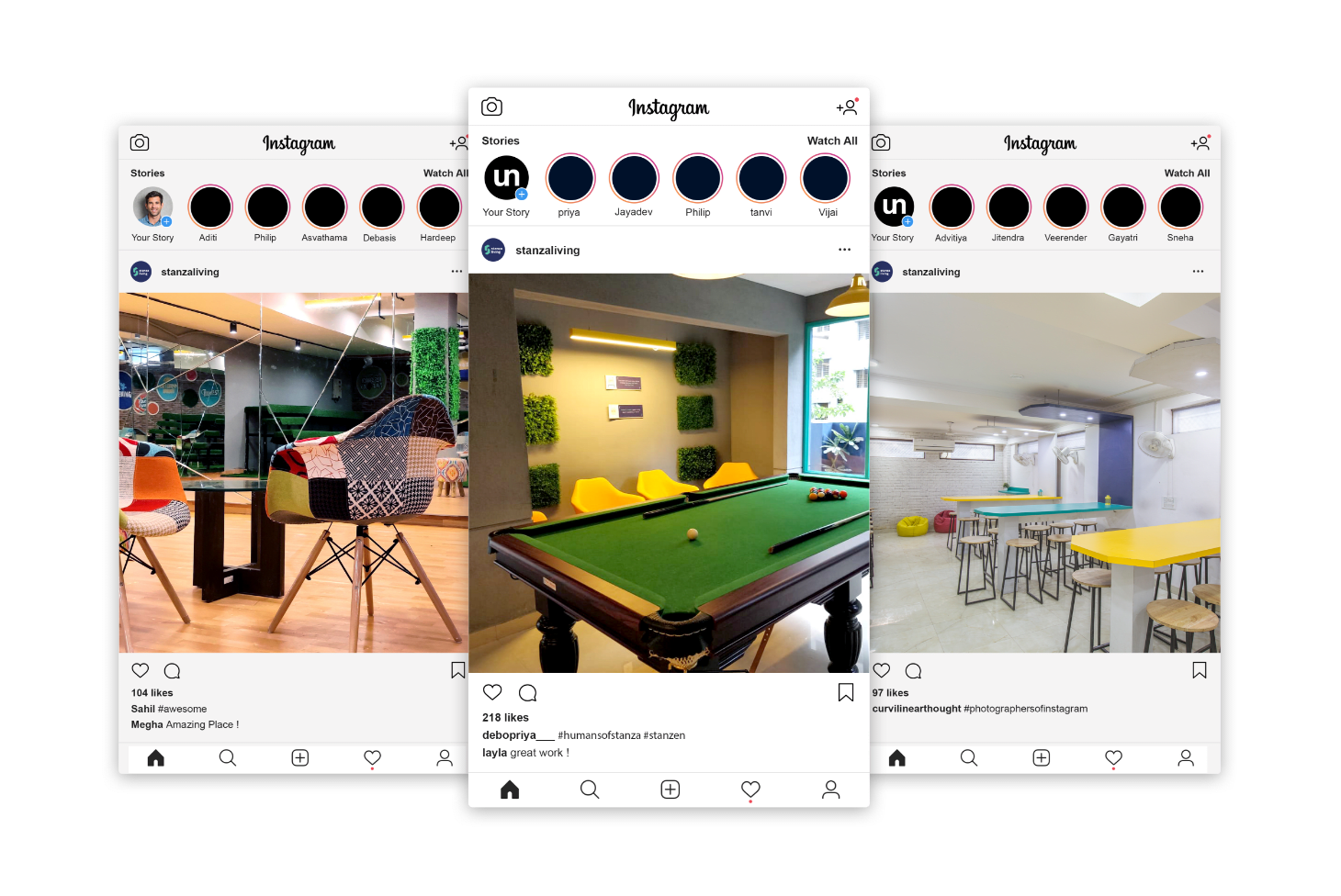 LIFE IN THE STANZA COMMUNITY
At the end of the day, life is all about the people you share it with. You know it and so do we. That's why our dining areas, lounge rooms, fitness corners and entertainment zones are tailor-made for spending happy times and making memories with your fellow Stanzens.
QUALITY THAT SPEAKS FOR ITSELF
We insist on lighting fixtures that won't fail when you're walking to the dining area for a midnight snack. And we hand-pick sturdy furniture built to last many a movie marathon. But let's not talk on and on about our various quality assurances. Once you experience Stanza Living, the quality will speak for itself.