Gender
Price
Locality

More Filters
Your second home in Pune
On your way to Pune? Super. You must be thinking - what does this new city hold for you? How exciting will this chapter be in your life? And which cute, little 1RK in Pune will be your home in this city? But we hate to break it to you - it won't stop with just "finding" a 1RK. There's a lot of running around involved, to find everything from the right furniture to the right set of spoons for the kitchen. So why take the trouble? Especially when a place already exists that has done all the running around for you and is just waiting for you to move in and make it your second home in Pune. And that place is - you guessed it - Stanza Living.
Cost of Living in a Rented 1RK in Pune
We will have to disappoint you here. Rent for a 1RK will vary as per your specific needs, so there is no one answer. What's fixed is that, most probably, the rent won't be the only cost. We cannot ignore the security deposit, electricity and maintenance charges, wifi and gas connections, and other such expenses that'll put a huge dent on your bank account along with the rent. But to stay away from incurring these costs, a good way is to not stay in a 1RK altogether. Choose to live instead with Stanza Living. You'll get fully-furnished rooms, essential services and the feeling of home. Now some may say this feeling of home is a luxury. But we feel it's a necessity. So we're offering it to you for very affordable occupancy rates.
*Denotes starting price. Prices may vary with room occupancy and attributes.
FAQs on 1RK for Rent in Pune
What to Look for While Renting a 1RK in Pune?
Look at the chores you'll be expected to do in that 1RK in Pune. Because they will be high in number. That's not something you'll look forward to, we bet. So you can avoid it all by living where all your daily needs are taken care of - Stanza Living, your second home.
What is the Best Way to Search for an Affordable Furnished 1RK in Pune?
We believe a 1RK in Pune is not best for you, period. So how about not searching for a 1RK in Pune at all? The place you deserve is one of the many Stanza Living residences. So why not go through all of them and pick the one you feel should be your second home?
Where Can I Find Furnished 1RK for Rent in Pune with zero brokerage?
For a 1RK in Pune, the brokerage is like the friend who tags along everywhere. It's almost impossible to get rid of it. Thankfully, with us, you can deal directly. So there's no brokerage and a transparent rental structure.
How does the Rental System for 1RK in Pune Work?
Well, every 1RK in Pune will come for monthly rent. And there will be a security deposit on top as well. That's a lot to pay, especially for a 1RK. Instead, pay less. And get something better in return. Get your second home, Stanza Living.
How Safe is 1RK in Pune for Students and Working Professionals?
To be honest, we can't give you one answer. Because every 1RK in Pune will have a different security system. In contrast, every Stanza Living residence is equipped with our standard multi-tier security system that includes biometric entrance, CCTV surveillance and more such measures. For us, your safety is of utmost priority. And nothing less than this will do.
Looking for flats & apartments?
You can book a full apartment now and find flatmates on your own. You can add them as flatmates in the agreement before moving in!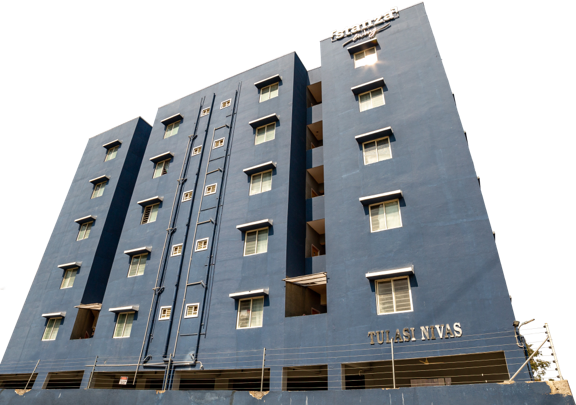 0