Gender
Price
Locality

More Filters
Your second home in Bengaluru
Life's taking you to Mathikere? Awesome. You must be thinking - what does this new city hold for you? How exciting will this chapter be in your life? And which cute, little 1BHK in Mathikere will be your home in this city? But fixing on a 1BHK will just be the start of it. You'll also have to run around, trying to get things in order, from wifi to kitchen utensils, trying to turn it into a home. When there's an entire city to explore, would you really like to waste your time on that? More so when there is already a place that ticks every box when it comes to being your second home in Mathikere. That place, my friend, is none other than Stanza Living.
Things to Remember while Renting a 1 BHK Flat in Mathikere
If you're going for a 1BHK in Mathikere, remember that all that glitters is not gold. Bills have to be paid, groceries have to be shopped, clothes have to be washed and a lot of things have to be done. In between, there will barely be time to can catch your breath, Now, if you were to move into a Stanza Living residences, all these hassles would have to stay out the door. Over here, we'll do the drill, while you get to chill. This level comfort level will remind you of home. Why wouldn't it? After all, Stanza Living is, your second home.
Why Choose Stanza Living Over Renting a 1 BHK Flat in Mathikere?
When it's Stanza Living vs renting a 1BHK flat in Mathikere, there are many reasons why the former is the winner. A truly hassle-free experience, very affordable occupancy rates, ideal location, and more. There are many to go through, but we want to focus one just one for now - community. Living in a 1BHK is living all by yourself. But at Stanza Living, you have the company of many other like-minded youngsters. As you interact with them during our community events and workshops, some of them will become lifelong friends. All of them will become your Stanza Living family. So basically, you have a family to count on in a strange city. With that information, Stanza Living ought to be the obvious choice.
*Denotes starting price. Prices may vary with room occupancy and attributes.
FAQs on 1BHK Flats for Rent in Mathikere
How Safe are 1BHK Flats in Mathikere for Students and Working Professionals?
To be honest, we can't give you one answer. Because every 1BHK in Mathikere will have a different security system. One thing that stays the same though is the multi-tier tech-enabled security system at every Stanza Living residence. Biometric entrance, CCTV surveillance and other high-quality measures are in place at each residence for your safety. After all, you are family for us. And members of a family protect each other.
Where Can I Find Furnished 1 BHK Flats for Rent in Mathikere with zero brokerage?
Brokerage and a 1BHK in Mathikere is like the pair of friends that do everything together. You can't have one without the other. The way to avoid this brokerage leads to Stanza Living. Deal directly with us and don't pay a rupee more than what you need to.
Which are the Best Flats in Mathikere to Live in?
Flats in Mathikere are not short in number. You might even say that some of them are good. But when it comes to the best option for you, nothing beats your second home - Stanza Living.
What is better - A PG or A 1BHK Flat in Mathikere?
There are pros and cons for both a PG and a 1BHK flat in Mathikere. But it's possible to get the best of both worlds. All you have to do, is choose your second home, Stanza Living.
How does the Rental System for 1 BHK Flat in Mathikere Works?
Every 1BHK in Mathikere will ask for monthly rent to be paid. And we can't forget the security deposit at the beginning. That's no measly amount, especially for just a 1BHK. But for very economical rates, you can get your second home, Stanza Living. So why not?

3D Tour
Vilnius House

MALE

Triple, Quadruple

High-Speed WIFI, Professional Housekeeping and +4 more

3D Tour
Dortmund House

FEMALE

Single, Double

High-Speed WIFI, Laundry Service and +7 more

3D Tour
Aswan House

FEMALE

Single, Double

High-Speed WIFI, Professional Housekeeping and +2 more
Looking for flats & apartments?
You can book a full apartment now and find flatmates on your own. You can add them as flatmates in the agreement before moving in!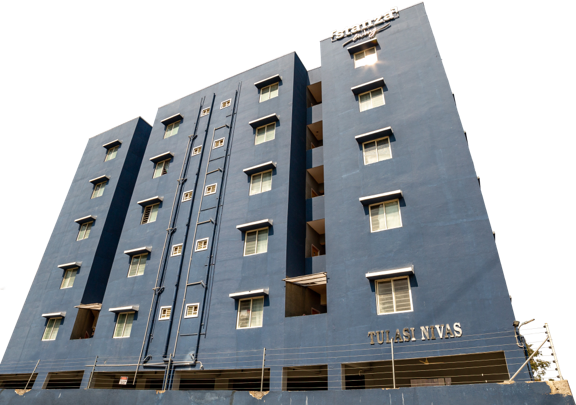 Best-in-class Safety and Hygiene Certified by Equinox Labs
First and foremost, we've adopted thorough hygiene processes over and above our usual protocol.

Residences
Sanitisation

Thermal
Monitoring

Medical & Travel
History
24x7 Quick
Response Teams

Training As per
WHO norms

No-Touch
Dining Facility
Mandatory PPE
for Staff

Sanitisers Placed
at Multiple Areas

Daily Disinfecting
High Touch Areas
0