Gender
Price
Locality

More Filters
Your second home in Bengaluru
Looking for a PG near ITPL? We have you covered, with a unique ladies and gents PG in the city It'll be hard for you to find another PG near ITPL like it. Honestly speaking, calling it a PG sounds like a misnomer. And you definitely won't feel like a paying guest over here. You'll feel like part of a big, happy family. Now, no one can deny that where you feel like family, you feel right at home. And that's exactly what this 'PG' is. It's nothing less than your second home. It's Stanza Living.
Checklist to be Made While Renting a PG near ITPL
You will need plenty of mental space to remember all things to look for in a PG near ITPL. Everything from the room and its furniture to amenities like wifi, AC, power back-up, and food is part of this long list. But we wonder if ticking off each individual item on this checklist is even necessary? Why not just look for that one thing that encompasses it all? Remember to choose a paying guest near ITPL Bangalore only if it's not just a PG, but also a home for you. Because a home already knows what you need and delivers it. And no one does it better than your second home, Stanza Living.
Best PG near ITPL, Bangalore
If you choose Stanza Living, you'll be one of the thousands of youngsters who've picked it over a local PG near ITPL. And this is why. We could start with our rooms. Which are more than just rooms. They are your personal space, designed to reflect your personality and lift your spirits. Besides the physical rooms, we also have room for all your needs. Our list of amenities includes essentials and even those that others don't consider essential enough, so you can truly experience what comfortable living is.
Next up, we have a residence culture. Simply put, there actually is one at Stanza Living. Unlike most paying guest accommodations, we organize regular movie screenings, game nights, and more such events - with social distancing in place - so that life here is always, well, full of life. But, to be honest, just one reason will do. You should choose Stanza Living because it won't be just a PG near ITPL, but your second home.
Want to think beyond ITPL? No worries, we have residences in other parts of Bangalore as well.
Places in and around ITPL: Mahadevapura, Hoodi, Whitefield, AECS Layout.
*Denotes starting price. Prices may vary with room occupancy and attributes.
FAQs on PG near ITPL
Which are the Best PGs near ITPL for Gents?
There is no shortage of PGs near ITPL for Gents. But there's only one place that can claim to be the best option for you. And that is none other than Stanza Living.
How Much Will a Single Occupancy PG near ITPL Cost?
If you're willing to spend a few thousand a month, a fully-furnished single occupancy PG near ITPL is easy to find. Stanza Living is no different. Actually, it is a little different. For the same amount, we also offer you the home feeling. And that is priceless.
What is the Best Way to Search for a Luxury PG near ITPL?
You could look up the thousands of PGs near ITPL listed on the world wide web and keep disappointing yourself. But why go through that trouble, when you're so close? But we recommend having a look at the Stanza Living residences in the area you're looking at.
Here is the list of our best PGs near ITPL Bangalore for both ladies and gents:
How Safe are PGs near ITPL for Ladies?
To keep you safe, we at Stanza Living insist on our multi-tier tech-enabled security system. Till the day other PGs near ITPL also adopt such security measures, we feel they're not safe enough for you.
How Much Will a Fully-Furnished PG near ITPL Cost?
A furnished PG will set you back a few thousand rupees. At Stanza Living, it is pretty much the same. However, there is one valuable commodity we offer for free - homeliness. However, there is one valuable commodity we offer for free - homeliness.
What are PGs near ITPL Protecting their Residents During COVID-19 Outbreak?
We'll be honest. Most PGs near ITPL just don't have the resources to give you adequate protection against COVID-19. But you won't have to worry about them, when you stay in a safe and hygienic Stanza Living residence, with the protection of our COVID-19 Combat-Ready Framework.
Tampico House


UNISEX

Double, Triple

High-Speed WIFI, Professional Housekeeping and +4 more

Video

3D Tour
Sao Paulo House


UNISEX

Single, Double, Triple, Quadruple

High-Speed WIFI, Professional Housekeeping and +3 more
Looking for flats & apartments?
You can book a full apartment now and find flatmates on your own. You can add them as flatmates in the agreement before moving in!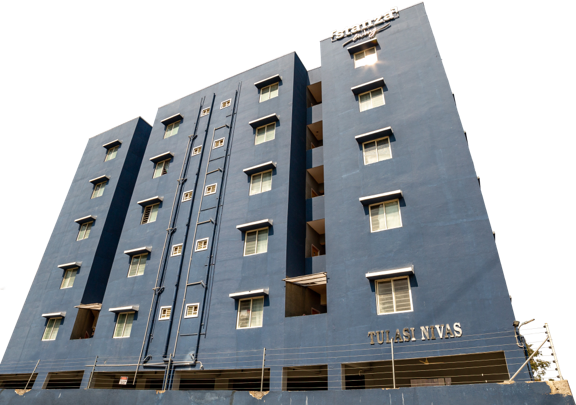 Best-in-class Safety and Hygiene Certified by Equinox Labs
First and foremost, we've adopted thorough hygiene processes over and above our usual protocol.

Residences
Sanitisation

Thermal
Monitoring

Medical & Travel
History
24x7 Quick
Response Teams

Training As per
WHO norms

No-Touch
Dining Facility
Mandatory PPE
for Staff

Sanitisers Placed
at Multiple Areas

Daily Disinfecting
High Touch Areas
Rimini House


UNISEX

Single, Double, Triple

High-Speed WIFI, Professional Housekeeping and +7 more
0