Gender
Price
Locality

More Filters
Your second home in Bengaluru
Congratulations, we have discovered the Best Hostels in Bangalore, for youngsters like you. So unusual that nothing else is comparable. We'd say calling it mere PG in Bangalore sounds unfair because it is much more than that. You'll be part of one big, happy family. Now, what would you call a place where you feel like family? You'd call it a place like home. And that's what this hostel in Bangalore' is. It's a place that won't let you miss home, by being your second one. It's Stanza Living.
List to be Made While Renting a Hostel in Bangalore
You can't list all the things you need to search for. Big rooms, services, modern utilities. Is that all you could think of? You missed a lot of other useful things. Imagine checking different Hostels for every one of them. And a whole lot more. But we say, why spend all this time ticking everything off the list when you need to look for just one PG in Bangalore where everything else will be taken care of? Remember to look for a ladies and gents Hostel in Bangalore that feels like home. Because home will take care of all your needs. And a perfect example of that is Stanza Living, your second home.
Best Ladies and Gents Hostels in Bangalore
Stanza Living or local boys and girls Hostel in Bangalore. It's not a tough choice to make. Let us show you why. Let's talk about our rooms first. Because they are nothing like rooms you'll find elsewhere. Inside the four walls, you'll find a space that is very vibrant, very comfortable, very you. On top of that, we have many amenities. And by many, we mean 'many'. Not just the basics, but everything you need to not have any needs left. Then we have the resident culture. Unlike at most other hostels in Bangalore, culture actually exists at Stanza Living. You will experience it during our many movie screenings, game nights, and other community events (and don't worry, all are conducted with social distancing practices in place). But you know what? The only difference that matters, because of which you should choose Stanza Living over any plain, old Hostel in Bangalore is that it is not a hostel, but your second home.
Flats vs Hostels in Bangalore
For youngsters like you, living in a flat, with reasonable monthly rents and the freedom to live by your own rules, is a really attractive proposition. But when you add up expenses like electricity, maintenance, and more, you realize that freedom doesn't come for free. A hostel in Bangalore, on the other hand, with its low rent and included amenities, is an option worth your money. But in many Hostels or coliving PGs in Bangalore, you have to run around for all the essentials like laundry or wifi.
Thankfully, with Stanza Living, you'll get to live in a fully-furnished, thoughtfully designed residence. Now, such a home away from home will be a luxury for many. But for you, it's available at very economical occupancy rates.
If you are not in Hostel accommodation, worry not we also have a flat for rent in Bangalore.
*Denotes starting price. Prices may vary with room occupancy and attributes.
FAQs on Hostels in Bangalore
How Good are the Food Services of Hostels in Bangalore?
When it comes to room cleaning and laundry services, and food, we at Stanza Living insist on the highest professional standards. You can try finding local Hostels in Bangalore that provide such quality. But we must warn you - it's going to be tough.
Which are the Best Gents Hostels in Bangalore?
The best hostels in Bangalore for gents/working men are the ones that are more than just a Hostel. Very much like Stanza Living. A place that's not just a place to stay, but a home away from home.
If you wish to experience life in the best men's hostel in Bangalore then check out these Stanza Living residences.
Which are the Best Women Hostels in Bangalore?
There are lots of girls' hostels in Bangalore. But the spot for the best option for you is reserved for one name alone. And that, as you might have guessed, is Stanza Living.
Here is the list of our residences that tops even the best women's hostels in Bangalore.
Are There Any Good Ladies Hostels in Bangalore with Single Occupancy and Multiple Occupancy?
There's no rulebook/guide/cheatsheet for this question. It all depends on what you like more - me-time or group chilling. The question we can answer, though, is where you'll find the hostel in Bangalore with all these occupancies. And the answer is Stanza Living.
Given below is the list of best Hostels in Bangalore for Students and working professionals
Do Hostels in Bangalore provide 24/7 power backup?
You'll find many hostels in Bangalore that make the 24X7 power backup claim. But those claims are often hollow. Just like the diesel tank of their generators. At Stanza Living, you'll also get 24X7 power backup. But in our case, that's a claim we back up, all day, every day.
Why is Stanza Living Better than Local Hostel in Bangalore?
The ones at the top are thereby focussing on everything from the bottom up. That's why Stanza Living also comes out on top. From the bed you sleep on to the entertainment zone where you could stay up all night, everything has to be the best.
Here is the list of our residences that beats even the best unisex PGs in Bangalore.
How Safe is Renting a Hostel Accommodation in Bangalore During the COVID-19 Outbreak?
Not very, sorry to say. Most Hostels lack the resources and trained staff to effectively deal with the pandemic. But if you're a Stanzen, you'll have our COVID-19 Combat-Ready Framework protecting you and providing you with a safe and hygienic environment.

Video

3D Tour
Frankfurt House

FEMALE

Double

High-Speed WIFI, Professional Housekeeping and +7 more

Video

3D Tour
Dresden House

MALE

Double, Triple

High-Speed WIFI, Professional Housekeeping and +7 more
Looking for flats & apartments?
You can book a full apartment now and find flatmates on your own. You can add them as flatmates in the agreement before moving in!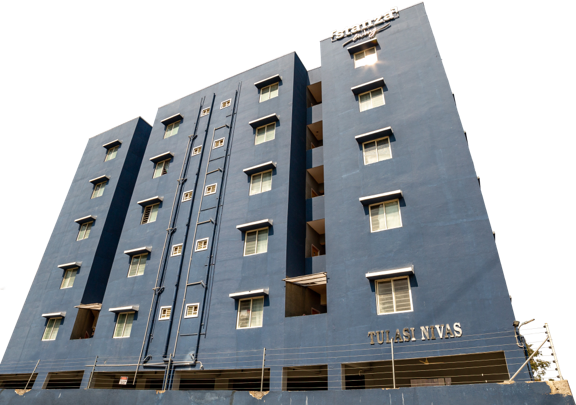 Best-in-class Safety and Hygiene Certified by Equinox Labs
First and foremost, we've adopted thorough hygiene processes over and above our usual protocol.

Residences
Sanitisation

Thermal
Monitoring

Medical & Travel
History
24x7 Quick
Response Teams

Training As per
WHO norms

No-Touch
Dining Facility
Mandatory PPE
for Staff

Sanitisers Placed
at Multiple Areas

Daily Disinfecting
High Touch Areas
0