Gender
Price
Locality

More Filters
Your second home in Bengaluru
Breaking news! There's a special PG near Presidency University. And it's waiting for you. But what is it that makes this PG so special? Just the fact that it is so much more than just a PG near Presidency University, Bangalore. And you definitely won't feel like a paying guest over here. You'll feel like part of a big, happy family. Now, what else can you call a place where you feel like family but a place that feels like home, right? Well, that's exactly what this 'PG' is. It's Stanza Living, a second home to many youngsters like yourself. And it can be yours as well.
Flat vs PG near Presidency University - The Cost of Living
Living in a flat might seem a very attractive offer for you, thanks to its affordable rents and, more importantly, it's so-called 'freedom'. But with the additional expenses, like the domestic help's salary, the electricity bill, the wifi charges, groceries, means the freedom doesn't come for free. The PG near Presidency University, with its low rents and amenities as a part of the package, is a much better option for you.
But in many PGs near Presidency University, you have to run around for all the essentials like laundry or wifi that the paying guest in Bangalore doesn't provide. So basically, you give up the freedom of a flat and get a long to-do list in return. Fortunately, you are always welcome to your second home - Stanza Living. Where you can chill in the fully-furnished rooms and common areas with your Stanza Living family, while all your daily essentials are taken care of. Now, such a home away from home will be a luxury for many. But for you, it's available at very economical occupancy rates.
Things to Remember while Renting a PG near Presidency University
Judging by what most people say, you will need plenty of mental space to remember all things to look for in a PG near Presidency University. Everything from the room and it's furniture to amenities like wifi, AC, power back-up and food are part of this long list. But you don't need to get ready with checklists whenever you check out a PG. We'd recommend looking for that one thing that takes care of everything. You just need to remember to look for a PG that feels more like home. Because just like home, it will take care of every single need. And that's what Stanza Living has in store for you. It's why so many youngsters like yourself, call it their second home.
Want to check out other localities in Bangalore? Well, we have residences there too.
Places in and around Presidency University: Linganahalli, Honnenahalli, Shivakote.
*Denotes starting price. Prices may vary with room occupancy and attributes.
FAQs on PG near Presidency University
Why is Stanza Living an Ideal Choice when Looking for the Best PG near Presidency University?
The reason behind it is that a Stanza Living residence is so much more than just a PG. You could say it's not like any form of accommodation. Because what it is, is your second home.
We'll help you in your search for the best PG accommodation near Presidency University. By narrowing your search down to these Stanza Living residences.
How Safe are PGs near Presidency University for Students and Working Professionals?
Only the local PGs near Presidency University can tell you what security measures they have. As for us, we have a multi-tier security system, which includes biometric entry and CCTV surveillance. After all, we can only call our residences a second home, if you feel safe inside them.
Why is Living in a PG near Presidency University Cost-Effective?
As a general rule, a PG near Presidency University can be yours for just a few thousand rupees a month. That rent gives you a basic room and some essential amenities. Pretty cost-effective, we would say. But the package does not include a feeling of home. That rarity is found only in Stanza Living. And on top of that, it's available for very affordable rents. Now that's something you can't afford to miss out on.
What is the Best Way to Search for an Affordable Furnished PG near Presidency University?
You could try diving deep into the world wide web and finding the right PG near Presidency University out of the thousands available. Of course, that's not the easiest route. And since you're already here, neither is it the smartest. Simply go through the Stanza Living residences in the area. And pick the one you feel could be your second home.
How Safe are PGs near Presidency University During the Coronavirus Outbreak?
Not very, sorry to say. In lieu of COVID-19, many PGs near Presidency University has had to ask residents to leave for their own safety. But if you're a Stanzen, you'll have our COVID-19 Combat-Ready Framework protecting you and providing you with a safe and hygienic environment.
How is Stanza Living Different from Local PGs near Presidency University?
So finding a PG near Presidency University with a difference is not hard. Many PGs lay claim to that title. But here at Stanza Living, we don't even compete with them. Because we're in a different league altogether. We're not just a paying guest, we're your second home. And we believe nothing else makes a greater difference.

3D Tour
Acapulco House

MALE

Double, Triple

High-Speed WIFI, Laundry Service and +6 more

3D Tour
Hobart House

FEMALE

Single, Double

High-Speed WIFI, Professional Housekeeping and +5 more
Looking for flats & apartments?
You can book a full apartment now and find flatmates on your own. You can add them as flatmates in the agreement before moving in!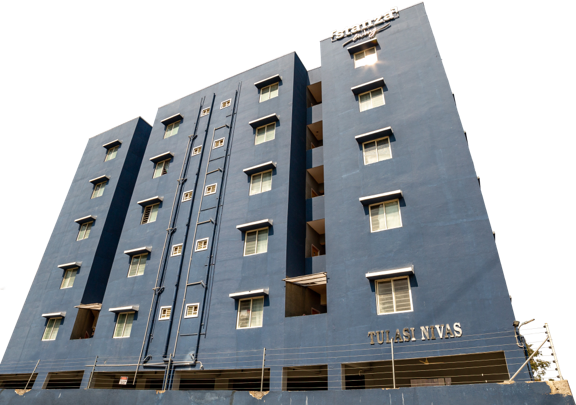 Best-in-class Safety and Hygiene Certified by Equinox Labs
First and foremost, we've adopted thorough hygiene processes over and above our usual protocol.

Residences
Sanitisation

Thermal
Monitoring

Medical & Travel
History
24x7 Quick
Response Teams

Training As per
WHO norms

No-Touch
Dining Facility
Mandatory PPE
for Staff

Sanitisers Placed
at Multiple Areas

Daily Disinfecting
High Touch Areas
0