Gender
Price
Locality

More Filters
Your second home in Bangalore
Showing 108
1BHK Flats for Rent in Bangalore
Here to find a 1bhk for rent in Bangalore? We hope you bring your running shoes with you. Why? Well, because to find a 1bhk in Bangalore means doing a lot of running around. And once you've found an apartment, you'll also go here and there for furniture and appliances, and wifi, and so much more. We bet just the thought of this running around is making you sweat. But it's okay, you can chill. You can always pack your bags and move into a Studio 21 Apartment. And once you walk in through its entrance, you'll find everything already in place.
Are 1BHK furnished Apartments Available for rent in Bangalore?
Yeah, of course, there are some 1bhk furnished apartments available for rent in Bangalore. But you have to note, a furnished apartment is far from a fully-furnished apartment. A truly fully-furnished apartment ticks all your furniture requirements. You won't need one rack for both your shoes and books. The best example would be Studio 21's fully-furnished, serviced apartments. Where, unlike the many basic 1bhk furnished apartments, we meet all your needs, not just furniture-related.
Things to Consider While Choosing a 1bhk House for rent in Bangalore
Get out a notepad and pen. 'Coz things to consider before choosing a 1bhk for rent in Bangalore are many. Rent is #1, naturally. But there's also the furniture, the appliances, is there someone to do the cleaning or is your place going to be as filthy as a college hostel? Yes, that's a lot of grown-up stuff. Especially for someone like you, who's probably still a teenager at heart, right? So wouldn't you prefer a 1bhk house where you know someone else is taking care of all this grown-up stuff? A place you know fits your budget, has all furniture is in place, even takes care of daily chores. A place, perhaps, like a fully-furnished, serviced Studio 21 apartment by Stanza Living.
Best 1BHK Apartments for rent in Bangalore - Stanza Living
If your radar's trying to spot a good 1bhk apartment in Bangalore, any 1bhk apartment in Bangalore would do. But hey, wouldn't it be better if your apartment is the sort that comes without the hassles of #apartmentlife? Like what? Like groceries, dishes, finding wifi, paying wifi bills, getting furniture, and so much more, bro. And yeah, this ideal 1bhk apartment, where all these day-to-day hassles don't make your to-do list, does exist. It's of course a serviced, fully-furnished Studio 21 apartment by Stanza Living.
*Denotes starting price. Prices may vary with room occupancy and attributes.
FAQs on 1BHK Flats for Rent in Bangalore
Are Furnished 1BHK Rental Flats Available in Bangalore?
If by 'Furnished 1bhk Rental Flats' you mean flats with a bed, table and chair, then yes, those are wide. A little harder to find is a place like Studio 21 that has all the furniture you need. Especially a spacious closet so that your chair doesn't become a clothes rack.
What Amenities Does a Fully Furnished 1BHK House for Rent in Bangalore Offer?
It's well-known that a typical fully-furnished 1bhk house for rent in Bangalore won't offer many amenities. But here's a secret: Studio 21's fully-furnished serviced apartments do. And it can be yours for pretty much the same rent.
How Safe are Rental Flats in Bangalore for Students and Working Professionals?
If your apartment is in a complex, then you might have a decent security system in place. But can't say for sure. At Studio 21, though, you'll have the protection of our tech-enabled security system. For us, your safety is priority number 1.
How Much Will a Fully-Furnished 1BHK Apartment in Bangalore Cost?
To get a fully-furnished 1bhk apartment in Bangalore, you'll need to part with 15-20K every month. But it'll cost you the chance to live in a fully-furnished serviced Studio 21 apartment.
What Should I Check While Renting a 1BHK Flats in Bangalore?
Check whether the rent for that 1bhk flat/house in Bangalore covers anything more than just the flat - like furniture, amenities, and more. An even simpler way would be to check if it's a Studio 21 apartment. Then essential services like housekeeping and more would be part of the rent.
Why is Stanza Living an Ideal Choice when Looking to Rent the Best 1BHK in Bangalore?
Know what? Stanza Living is the ideal choice when you want more than just a 1bhk in Bangalore. Because Studio 21 by Stanza Living offers not just a place to live in. With its many services, it provides a truly hassle-free living experience.
What is the Best Way to Search for an Affordable Furnished 1BHK Rental Flat in Bangalore?
Well, you're in luck. We have many Studio 21 serviced apartments for you to choose from. Rent-wise, they're super affordable. And when it comes to comfort and ease of living, it's priceless.
How is Stanza Living Combating Covid 19 to Keep 1BHK Apartments in Bangalore Safe?
Our doors are always open for you. But never for COVID-19. And we've put in place our COVID-19 Combat-Ready Framework, putting our money where our mouth is.
No Brokerage.
No Hidden Charges.
Make a fully refundable booking on the room of your choice.


Looking for PGs & Hostels?
Choose safety with homelike comfort of a Stanza Living residence, with ready-to-move-in sanitised rooms, extensive amenities and a sense of belonging.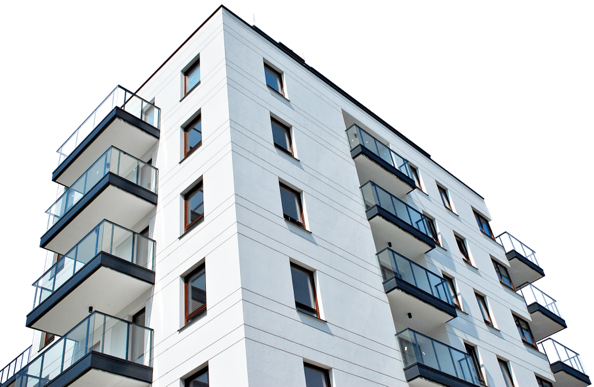 Map View