Gender
Price
Locality

More Filters
Your second home in Bangalore
If you are searching for a 5bhk flat for rent in Bangalore then start warming up and stretching those legs. Why? Well, because to find a 5bhk in Bangalore means doing a lot of running around. And wait. It's not just for the flat, but also for the furniture and appliances inside it. As well as the wifi, food, and more. But if the thought of running around is leaving you breathless, then you can take a sigh of relief. You have the option of moving into a fully-furnished Studio 21 apartment. Where you'll find everything in place when you walk in.
Are 5bhk Furnished Apartments Available for Rent in Bangalore?
We'd be lying if we said you won't find 5bhk furnished apartments for rent in Bangalore. But don't get too excited. A furnished apartment ain't exactly a fully furnished apartment. That's the kind of place that satisfies all your furnishing needs. Even a shelf to keep framed photos of the family back home. Like, say, a Studio 21 fully-furnished serviced apartment. It'll be hard to find another place where all your needs are met and not just furniture-related. Certainly, not a usual 5bhk furnished apartment for rent in Bangalore.
Best 5bhk Flats for Rent in Bangalore
If a 5bhk apartment in Bangalore is what you need, then take your pick from any 5bhk apartment in Bangalore. But, tbh, the best apartment would be one where you don't have to deal with #apartmentlife problems. Like finding furniture, paying bills, buying groceries, finding help to turn those groceries into food. And no, this ideal 5bhk apartment, where all these adulting hassles are pretty much non-existent, is not the stuff of dreams. It goes by the name of Studio 21 by Stanza Living.
*Denotes starting price. Prices may vary with room occupancy and attributes.
FAQs on 5bhk Flats for Rent in Bangalore
Are Furnished 5bhk Rental Flats Available in Bangalore?
A bed, table, and chair. If that's enough to be a 'furnished' 5bhk rental flat, then yes, those are available. What's harder to find is a place that has all the furniture you need, down to a place to keep a photo of the family back home. A place, perhaps, like Studio 21.
What Amenities Does a Fully Furnished 5bhk House for Rent in Bangalore Offer?
Bad news: a typical fully-furnished 5bhk house for rent in Bangalore won't offer many amenities. But here's some good news: all those amenities you look for - housekeeping, laundry, and more - can be yours when you move into a Studio 21 serviced apartment.
How Safe are Rental Flats in Bangalore for Students and Working Professionals?
If your apartment is in a complex, then you might have a decent security system in place. But can't say for sure. But with Studio 21, you'll be protected by our standard tech-enabled security system. When it comes to safety, we have no compromises.
How Much Will a Fully-Furnished 5bhk Apartment in Bangalore Cost?
A fully-furnished 5bhk apartment in Bangalore will cost you somewhere between 15-20K per month at least. But then you won't be experiencing life in a fully-furnished service apartment by Studio 21. Is that a cost you're willing to bear?
What Should I Check While Renting a 5bhk Flat in Bangalore?
Simple. Just check if the asking rent for a 5bhk flat/house in Bangalore also covers essential services and amenities. Even simpler, would be to check if the flat/house is by Studio 21. If it is, then you don't even have to check if the rent includes essential services. You can take it for granted.
Why is Stanza Living an Ideal Choice when Looking to Rent the Best 5bhk in Bangalore?
Stanza Living is the ideal choice for those who want more than just a 5bhk in Bangalore, tbh. Think about it. Stanza Living's Studio 21 apartments offer all essential services as well. So it's not just a flat or house or apartment. It's a hassle-free living experience.
What is the Best Way to Search for an Affordable Furnished 5bhk Rental Flat in Bangalore?
Good news. You're halfway there already. Just search for the many fully-furnished 5bhk serviced Studio 21 apartments. When you see the rents, you'll be interested. And when you see what you get for that rent, you'll be convinced.
How is Stanza Living Combating Covid 19 to Keep Apartments Safe?
We welcome everyone. But when it comes to COVID-19, we have a strict no-entry policy. And staying true to our words, we've put in place our COVID-19 Combat-Ready Framework for your protection.
No Brokerage.
No Hidden Charges.
Make a fully refundable booking on the room of your choice.


Looking for PGs & Hostels?
Choose safety with homelike comfort of a Stanza Living residence, with ready-to-move-in sanitised rooms, extensive amenities and a sense of belonging.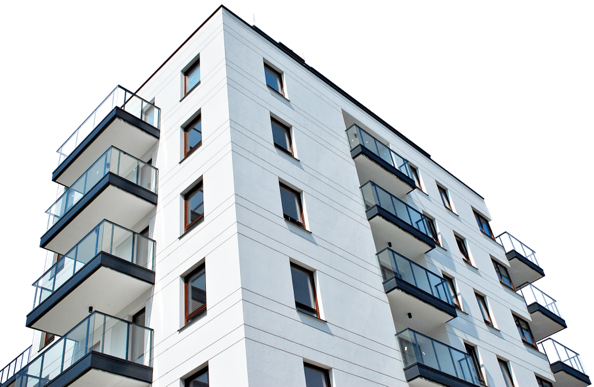 0