Gender
Price
Locality

More Filters
Your second home in Bengaluru
So the CMR University phase of your life is about to begin. Now if you're thinking of moving into a PG near CMR University, make sure it's not a local one. A normal PG accommodation is a place for you to stay in. But the ideal PG also finds a place for itself in your heart. And we can say for sure there's no place better for that, than Stanza Living, your second home.
What to Look for in a PG near CMR University?
There are a number of things that you should look for in a PG near CMR University. A fully-furnished room, a welcoming common area outside it, amenities that give you a feeling of comfort and a community that gives you a feeling of belonging, are just a few of the important parts of a complete living experience. And though most PGs in Bangalore don't tick off all the boxes, you don't have to cross them off your list of expectations. There is a place where you will find everything you look for, and more. A place that's better than any average PG. A place that is your second home - Stanza Living.
Want to check other localities? Here is the list of our residences in Bangalore:
*Denotes starting price. Prices may vary with room occupancy and attributes.
FAQs on PG near CMR University
How is Stanza Living Different from Local PG near CMR University?
In simple terms, a local paying guest near CMR University will only be a local PG near CMR University. But a Stanza Living residence? Well, it's not just a PG, but like a home away from home. And that makes all the difference.
Which are the Best PGs near CMR University for Gents?
The best PGs for gents near CMR University are the ones that are more than just PGs. Like Stanza Living, which is more like home. Because even hundreds of miles away from your original home, it doesn't let you miss it.
How Much Will a Fully Furnished PG near CMR University, Bangalore Cost?
In the average PG near CMR University, a few thousand a month will get you a room with basic furniture and amenities. But when Stanza Living provides you with all the comforts of home which you've left behind, the choice is clear.
Are there Any Good PGs near CMR University with Single Occupancy?
There is no shortage of PGs near CMR University, be it single, double, or triple occupancy. And yes, some of them are decent, if not good. But good is not good enough. You need the very best. You deserve a place that can be more than just a PG for you. You deserve Stanza Living.
Choose your second home from these Stanza Living residences that leave even the best paying guests near CMR University behind.
How Good are the Food, Laundry, and Room Cleaning Services of PG near CMR University?
Do some PGs near CMR university have these offerings? Yes, they do. But can they be considered 'good' when put next to the curated weekly menus and professional laundry and housekeeping services at Stanza Living? Not a chance.

3D Tour
Zagreb House

MALE

Quadruple

Power Backup, Professional Housekeeping and +4 more

Video

3D Tour
Yokohama House

FEMALE

Double, Triple

High-Speed WIFI, Laundry Service and +8 more
Looking for flats & apartments?
You can book a full apartment now and find flatmates on your own. You can add them as flatmates in the agreement before moving in!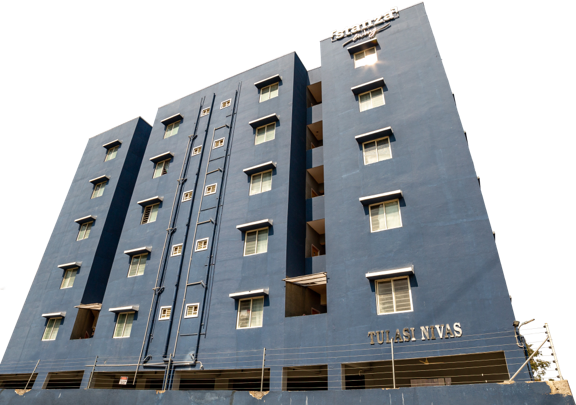 Best-in-class Safety and Hygiene Certified by Equinox Labs
First and foremost, we've adopted thorough hygiene processes over and above our usual protocol.

Residences
Sanitisation

Thermal
Monitoring

Medical & Travel
History
24x7 Quick
Response Teams

Training As per
WHO norms

No-Touch
Dining Facility
Mandatory PPE
for Staff

Sanitisers Placed
at Multiple Areas

Daily Disinfecting
High Touch Areas
0