Gender
Price
Locality

More Filters
Your second home in Bengaluru
So IBC Knowledge Park is going to be your new hub. Great! But if you settle for a local PG near IBC Knowledge Park, you're wasting an opportunity. You shouldn't pick a place that will only be the 'PG you stayed in, but one that you'll always associate with this part of your life. And all you have to do to find such a place is to book your bed with us, Stanza Living residence.
Things to Remember while Renting a PG near IBC Knowledge Park
If it's a paying guest near IBC Knowledge Park you're looking to rent, remember to rethink what a PG can be. After all, as we all know, the local paying guest accommodation will never be more than just a place to stay in. The best PG in Bangalore you choose should not be a place you have to stay in, but one that you'd love to live in. And that is possible only when the place you live in is more than a PG, but also a second home, like Stanza Living.
Flat vs PG near IBC Knowledge Park - The Cost of Living
Living in a flat might seem a very attractive offer for you, thanks to its affordable rents and, more importantly, its so-called 'freedom'. But the freedom comes with being chained to monthly expenses like the help's salary, electricity, maintenance, groceries and more. Before you know it, you begin to think that maybe PG accommodations, with their low rentals and included amenities, are probably worth your buck. But be mindful that in a lot of PGs, you'll have to deal with a boring life and mismanagement of day-to-day activities. Even the low rent will seem like a rip-off over there. The good news is that you have the option to live in Stanza Living, where all your needs are taken care of as you chill with your Stanza Living family in the fully-furnished rooms and common areas. Now, such a home away from home will be a luxury for many. But for you, it's available at very economical occupancy rates.
Want to check other localities? Here is the list of our residences in Bangalore:
*Denotes starting price. Prices may vary with room occupancy and attributes.
FAQs on PG near IBC Knowledge Park
Why is Stanza Living an Ideal Choice when Looking for the Best PG near IBC Knowledge Park?
The answer is simple - because a Stanza Living residence is like the upgraded version of a PG near IBC Knowledge Park. It's not just a place you stay in. It's a place you belong to. A place that will forever be at the heart of the best years of your life.
What is the Best Way to Search for an Affordable Furnished PG near IBC Knowledge Park?
Here's a hint - you're very close. Check out our many residences in the area and pick your favorite. Then the mission 'finding an affordable, furnished PG near IBC Knowledge Park' will be complete.
How Safe will you be from COVID-19 in a Stanza Living Residence?
The doors to our residences are always open for you. But never for COVID-19. In these circumstances, every measure possible is our number one priority. From thermal monitoring at the entrances to social distancing in all common areas. From regular residence sanitization to access to hand sanitizers in all areas. Nothing is unimportant. Unlike the small-scale PG near IBC Knowledge Park, we have professional management and an extensive industry network. And we will use it to keep you safe from the coronavirus.
How is Stanza Living Different from Local PG Accommodations near IBC Knowledge Park?
A local PG near IBC Knowledge Park, no matter which one, will be like any other PG. But a Stanza Living residence is not just a PG, but a place you'll look forward to returning to every day. And that is the difference that makes all the difference.
We'll help you in your search for the best paying guest (PG) near IBC Knowledge Park. By narrowing your search down to these Stanza Living residences.
Are there Any Good PGs near IBC Knowledge Park with Single Occupancy?
PG near IBC Knowledge Park, whatever the occupancy, are many in number. Some are good, some are not. But there's only one that takes the best spot. And that's because it's more than just a PG. It's Stanza Living, your second home.
Do I Have to Pay Any Brokerage While Booking a PG near IBC Knowledge Park?
Unfortunately, that's the sad truth about many PGs near IBC Knowledge Park. But with Stanza Living, that's not the case. You can deal directly with us and we have a fair and transparent rental structure to answer all such questions you might have.

3D Tour
Bratislava House

MALE

Single, Double, Triple

High-Speed WIFI, Laundry Service and +8 more
Villareal House

FEMALE

Single, Double, Triple

High-Speed WIFI, Professional Housekeeping and +1 more
Looking for flats & apartments?
You can book a full apartment now and find flatmates on your own. You can add them as flatmates in the agreement before moving in!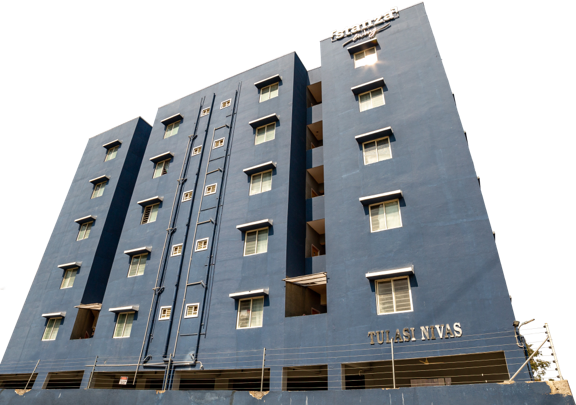 Best-in-class Safety and Hygiene Certified by Equinox Labs
First and foremost, we've adopted thorough hygiene processes over and above our usual protocol.

Residences
Sanitisation

Thermal
Monitoring

Medical & Travel
History
24x7 Quick
Response Teams

Training As per
WHO norms

No-Touch
Dining Facility
Mandatory PPE
for Staff

Sanitisers Placed
at Multiple Areas

Daily Disinfecting
High Touch Areas
0