Gender
Price
Locality

More Filters
Your second home in Pune
Feeling overwhelmed by the thought of moving to a completely new city? We've been there too. Which is exactly why we understand the difference between a pg and a cosy haven. While PGs in Pune offer the basic amenities, what they lack is the ability to make you feel at home. Because back at home, your priorities are priority number one. And that's what we at Stanza Living believe in as well. So on days you feel overwhelmed and need a cocoon to rest in, on days you're angry from hearing sexist jokes and wish for a non-judgmental unisex pg, on days you have tight deadlines and need absolute quiet, even on days when you're at your most energetic self - our inviting, home-like coliving accommodations will be there for you!
Best Co-Living Spaces in Pune
Here are our top suggestions for coliving spaces in Pune that will become your second home in the new city:
Stanza Living's Wigan House
Stanza Living's Vicuna House
Stanza Living's Pinsk House
Stanza Living's Cairns House
Stanza Living's Henderson House
1. Stanza Living's Wigan House - Coliving PG in Balewadi
Time to bid goodbye to the monthly woes of paying wifi and electricity bills because, at Stanza Living's Wigan House, all you need to pay is your rent, which covers all of these extra costs. Unlimited internet, power backup and private rooms at Pune's most amazing co-living space are only a few reasons why it's the perfect place to have a long video group chat with your gang. If you enjoy offline company more than online, we have that sorted too. Our game nights, workshops and movie screenings make sure there's room for some real-world interaction.
2. Stanza Living's Vicuna House - Coliving PG in Kondhwa
Our best-in-class safety measures combined with home-style healthy meals make sure that when you're with us, your parents can have a good night's sleep. Pune coliving's best example, Stanza Living's Vicuna House is protected with tech-enabled security, has a biometric entry for its residents and a No Entry policy for trespassers (and COVID-19). Wait, there's more… fitness centres for workout buddies, focus zones for dreadful all-nighters during exam time, unlimited wifi that doesn't disappoint... all under a single roof.
3. Stanza Living's Pinsk House - Coliving Residence in Vadgaon
We know coliving in Pune is a relatively new concept, and your folks might need some convincing at first. But just like you've taught them to video call, once you introduce them to the Stanzen experience, there's no way you're going back to a regular old PG. With our "COVID-19 Combat-Ready Framework", online food menus and high-speed internet, you can stay assured of minimum contact and maximum social distancing at Stanza Living's Pinsk House. Have some feedback and don't know who to approach? We've thought of that too; use the Stanza Living - Resident App and leave the rest to us.
4. Stanza Living's Cairns House - Coliving Residence in Kothrud
If you and your friends are moving to Pune but are sad because you have to stay in different PGs far away from each other, it's not a coincidence that you're reading this. Trust us, we get how you're feeling. It's 2021, and we need to catch up with the rest of the world, right? So we did. We don't believe that girls and boys should always stay separately. In fact, Stanza Living's Cairns House is proud to be one of the best co-ed pgs in Pune - that's not what we say, but what our residents swear by!
5. Stanza Living's Henderson House - Coliving Residence in Hinjewadi
Hustler, binger or serial chiller, whoever you are, we have room for you here. Whether you're feeling pumped up and want to workout, or tired and just want to enjoy a quiet meal - we have special zones for all your moods. Stanza Living's Henderson House is a complete experience with furnished rooms (with comfy beds for you to relax in), common areas with cheerful decor (great background for your video calls), and a fitness centre (no matter what kind of a day you're having, coming home always lifts - pun intended - your spirits up). Welcome to one of the most lively coliving places in Pune!
*Denotes starting price. Prices may vary with room occupancy and attributes.
FAQs on Coliving in Pune
1. What is coliving?
Living with your friends, game nights, eating together - that's the dream, right? But you also want privacy at times? A new-age system where you get a private room in a fully-furnished residence with shared common spaces - coliving is the answer for you.
2. How is Coliving in Pune different from PGs in Pune?
Beautifully furnished rooms, homely meals, 24*7 hot water supply, high-speed wifi, CCTV-enabled security, housekeeping...you'll be tired of counting but the list won't end. The icing on the cake, you ask? A feeling of living in a home away from home.
3. Which are the Best Co-living Spaces in Pune?
The star of coliving accommodation in Pune,
Stanza Living
, has the most modern boys, girls, and unisex co-living residences. These are spread across the city, so you needn't worry about cab fares, catching the metro, or the headache-inducing traffic.
4. Which Affordable Coliving Spaces are Available in Pune?
If you're looking for an economical stay, Stanza Living is where you should be. All essential amenities like food, electricity, wifi and so much more to offer - all taken care of, at no extra cost.
5. Why is Stanza Living's Coliving PGs Better than Others?
Well, we don't like to blow our own trumpet, but… our coed pgs welcome both boys and girls, we host regular game nights and movie screenings, all basic and additional amenities are available at an affordable rent, and, a great community!
Tallinn House


UNISEX

Double, Triple

High-Speed WIFI, Professional Housekeeping and +5 more

Video

3D Tour
Ripon House


UNISEX

Single, Double, Triple

High-Speed WIFI, Professional Housekeeping and +5 more
Looking for flats & apartments?
You can book a full apartment now and find flatmates on your own. You can add them as flatmates in the agreement before moving in!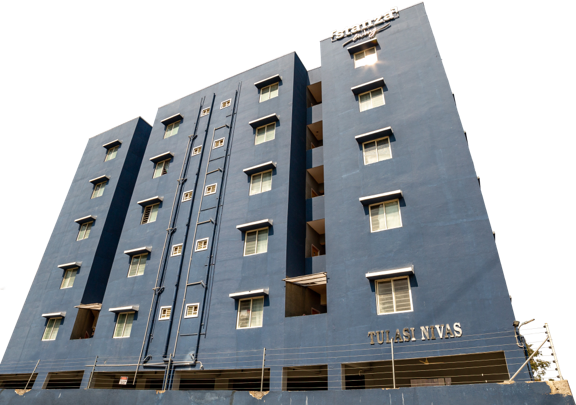 Best-in-class Safety and Hygiene Certified by Equinox Labs
First and foremost, we've adopted thorough hygiene processes over and above our usual protocol.

Residences
Sanitisation

Thermal
Monitoring

Medical & Travel
History
24x7 Quick
Response Teams

Training As per
WHO norms

No-Touch
Dining Facility
Mandatory PPE
for Staff

Sanitisers Placed
at Multiple Areas

Daily Disinfecting
High Touch Areas
0