Gender
Price
Locality

More Filters
Your second home in Pune
Congratulations, we have discovered a different PG in Hadapsar, for youngsters like you. It'll be hard for you to find another PG like it. In fact, calling it a PG sounds unfair. You'll be pampered as a member of a family. Now, when you feel like family in a place, it starts feeling like home. And that's exactly what this place is. It's nothing less than your second home. It's Stanza Living.
Checklist for Renting a PG in Hadapsar
You can't list the things you need to remember while looking for a PG in Hadapsar. On the top of your head, you could probably count space, facilities, and good food. Even after all this, you would still miss out on quite a few things. Imagine checking for it all in every PG in Pune you come across. But there is a way to avoid all these hassles. And that way leads to Stanza Living. We know what you expect you're going to need. We also know what you're going to need, but don't expect. In short, everything is sorted. In fact, once you move in, you'll feel right at home. That's why it'll become your second one.
Best Male and Female PG in Hadapsar, Pune
You won't like hearing it. Because the list of things to look for in a PG accommodation in Hadapsar is a long one. You have to look for the right room, with the right furniture, with the right set of amenities like wifi, food, AC, power backup, and more. And that's just the start of it. And it's not a one-time thing. You'll have to review every PG on your radar with this long checklist. But you can leave all that hassle behind when you come to Stanza Living. We pride ourselves in knowing every single need of yours, even better than you do. So we have it all at hand. The only place where your needs are better understood is home. That's why Stanza Living is called your second one. For a hassle-free shifting to your PG in Hadapsar, try these top packers and movers in Hadapsar.
Want to explore more? Choose fully furnished residences from the other localities of Pune:
*Denotes starting price. Prices may vary with room occupancy and attributes.
FAQs on PG in Hadapsar
How Good are the Food Services of PG in Hadapsar?
If you choose to live at Stanza Living, your tummy will be satisfied with our delicious, nutritious meals, and your room and clothes will be cleaned by our professional housekeeping and laundry services. Will you find a local PG in Hadapsar that matches our quality in these departments? Tough chance.
Which are the best PG in Hadapsar for Boys?
The best PG in Hadapsar for boys is one that doesn't just try to be the best male PG. But the best PG accommodation, period. And we aim for nothing less at Stanza Living. Step into any of our residences, and you'll find the very best standards, for boys.
Which are the Safest Girls PGs in Hadapsar?
At Stanza Living, we settle for nothing less than our multi-tier security systems for each one of our residences. Now, if ever, you can spot a local female PG with a higher level of security, then you could call it the safest PG in Hadapsar for girls. But as of now, you know the answer to your question remains Stanza Living.
Here we have listed some of the best PGs in Hadapsar ideal for students and working professionals:
How are PGs in Hadapsar Ensuring their Residents Stay Safe from COVID-19?
With all due respect to the PGs in Hadapsar, most of them are too small-scale to provide proper protection against COVID-19. Thankfully, if you become a Stanzen, you'll have a safe and hygienic environment to live in, thanks to our COVID-19 Combat-Ready Framework.
Is there Any Good Single Room PG near me?
There is no shortage of paying guest accommodation, be it single, double, or triple occupancy. And yes, some of them are decent, if not good. But good is not good enough. You need the very best. You deserve a place that can be more than just a PG in Hadapsar for you. You deserve Stanza Living.
How Much Will a Fully Furnished PG in Hadapsar Cost?
A fully-furnished PG in Hadapsar will come with affordable rent. But with Stanza Living, you also get a home feeling. And you can't put a price on that, can you?
Why is Stanza Living an Ideal Choice when Looking for the Best PG in Hadapsar?
That's so because a Stanza Living residence is much more than just a PG in Hadapsar. Simply put, you won't look back at it as the place you stayed in. You'll remember it fondly as your second home.
How Safe are PGs in Hadapsar for Students and Working Professionals?
Your safety is our priority. So at Stanza Living, you'll be protected by our multi-tier tech-enabled security system. As long as the local PGs in Hadapsar are not providing security at this level, they are not safe enough.
Queluz House

MALE

Double, Triple

High-Speed WIFI, Professional Housekeeping and +6 more
Amiens House

MALE

Single, Double, Triple

High-Speed WIFI, Professional Housekeeping and +7 more
Presov House


UNISEX

Double

High-Speed WIFI, Laundry Service and +2 more
Looking for flats & apartments?
You can book a full apartment now and find flatmates on your own. You can add them as flatmates in the agreement before moving in!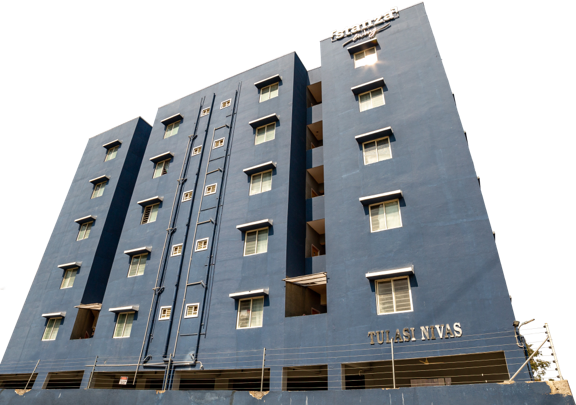 Best-in-class Safety and Hygiene Certified by Equinox Labs
First and foremost, we've adopted thorough hygiene processes over and above our usual protocol.

Residences
Sanitisation

Thermal
Monitoring

Medical & Travel
History
24x7 Quick
Response Teams

Training As per
WHO norms

No-Touch
Dining Facility
Mandatory PPE
for Staff

Sanitisers Placed
at Multiple Areas

Daily Disinfecting
High Touch Areas
0