Gender
Price
Locality

More Filters
Your second home in Bengaluru
So you're looking for a 1 BHK flat for rent in Electronic City? Then get your running shoes ready. Because the right 1 BHK apartment in Electronic City will make you run around for it before you get it. And once you've found an apartment, you'll also go here and there for furniture and appliances, and wifi, and so much more. But if the thought of running around is leaving you breathless, then you can take a sigh of relief. Pick up those bags of yours and move into a fully-furnished Studio 21 serviced apartment. The level of preparedness we have might leave you breathless.
1 BHK Furnished Apartments In Electronic City, Bangalore
Sure, there are 1 BHK furnished flats for rent in Electronic City here and there. But wait. Just because an apartment is furnished, it doesn't mean it's a "fully" furnished apartment for rent. That's the kind of rental where you have all the furniture you need on day 1. Even a place for your PS5, maybe? The best example would be Studio 21's serviced apartments in Bangalore. Over here, unlike the other 1 BHK furnished rental flats, we take care of all your furniture-related needs. And unrelated ones as well.
Best 1 BHK Rentals In Electronic City - Stanza Living
It's not hard to find a 1 BHK apartment in Electronic City for you. Any 1 BHK flats in Electronic City will do. But you should opt for a place that frees you from the responsibilities of adulthood. Like finding furniture, paying bills, buying groceries, and finding help to turn those groceries into food. And believe us, this ideal 1 BHK apartment, where all these adult responsibilities are someone else's, is on the market. It's a serviced, fully-furnished Studio 21 apartment by Stanza Living.
If Rental flats are not your thing, Check out the best PG in Electronic City.
*Denotes starting price. Prices may vary with room occupancy and attributes.
FAQs on 1 BHK Flat for Rent in Electronic City
Are Furnished 1 BHK Rental Flats Available in Electronic City?
If you think having a bed, table and chair is enough to be a 'furnished' 1 BHK rental flat, then yeah, they're available for sure. What's rare is a place with all the furniture you need, maybe even a bean bag for those long binge-watching nights. A place like Studio 21.
Are There Affordable 1 BHK Apartments for Rent Available in Electronic City?
So there are some 1 BHK apartments in Electronic City that come for affordable rent. Now Studio 21, for the same amount, will also provide furniture, essential amenities, and even some not-so-essentials ones. If that's not affordable, we don't know what is.
Want to pursue your higher education in Bangalore, but don't know how to manage your budget? Check out Rent Saving Tips for College Students in Bangalore.
What Amenities Does 1 BHK House for Rent in Electronic City Offer?
A typical furnished 1 BHK house for rent in Electronic City won't offer much in way of amenities. Fortunately, there's Studio 21. Where all essential amenities come included in the rent.
How Safe are Rental Flats in Electronic City for Students?
At best, the rental flat will have a CCTV camera outside it. At worst, a simple lock on the door. But we at Studio 21 believe that unless you're protected by our tech-enabled security system, then you're not safe enough.
How Much Will a 1 BHK Apartment Near Me Cost?
If you live in a usual fully-furnished 1 BHK apartment in Electronic City, it's about 12-15K per month, at minimum. But then you won't be experiencing life in a fully-furnished service apartment by Studio 21. Is that a cost you're willing to bear?
Also, Check out other localities in Bangalore.
What Should I Check While Renting a 1 BHK House in Electronic City?
Check whether the rent for that 1 BHK flat in Electronic City covers anything more than just the flat - like furniture, amenities, and more. An even simpler way would be to check if it's a Studio 21 apartment. Then essential services like housekeeping and more would be part of the rent.
Why is Stanza Living Better Than Local 1 BHK in Electronic City?
Actually, Stanza Living is an ideal choice when you're looking to rent more than just a 1 BHK in Electronic City. Because Studio 21 by Stanza Living offers not just a place to live in. With its many services, it provides a truly hassle-free living experience.
How to Search for an Affordable Furnished 1 BHK Rental Flat in Electronic City?
Good news. You're halfway there already. Just search for the many fully-furnished 1 BHK serviced Studio 21 apartments. Rent-wise, they're super affordable. And when it comes to comfort and ease of living, it's priceless.
How is Stanza Living Combating Covid 19 to Keep Apartments/House Safe?
Now, we always have our doors open for you. But for COVID-19, there slammed shut. To prove that, we've put in place our COVID-19 Combat-Ready Framework for your protection.

Video

3D Tour
Lisbon House


UNISEX

Double, Triple

High-Speed WIFI, Professional Housekeeping and +7 more

3D Tour
Amsterdam House


UNISEX

Single, Double

High-Speed WIFI, Professional Housekeeping and +4 more
Looking for flats & apartments?
You can book a full apartment now and find flatmates on your own. You can add them as flatmates in the agreement before moving in!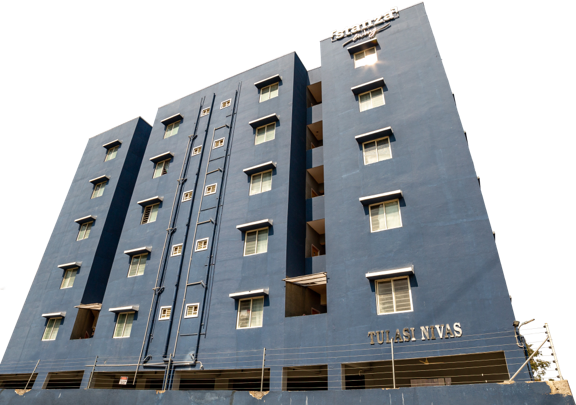 Best-in-class Safety and Hygiene Certified by Equinox Labs
First and foremost, we've adopted thorough hygiene processes over and above our usual protocol.

Residences
Sanitisation

Thermal
Monitoring

Medical & Travel
History
24x7 Quick
Response Teams

Training As per
WHO norms

No-Touch
Dining Facility
Mandatory PPE
for Staff

Sanitisers Placed
at Multiple Areas

Daily Disinfecting
High Touch Areas
0