Gender
Price
Locality

More Filters
Your second home in Bengaluru
If you're here, we guess that life is taking you to Yeshwanthpur. There's lots to look forward to in this city, but first thing's first - where will you find a 1BHK in Yeshwanthpur that is right for you? But fixing on a 1BHK will just be the start of it. You'll also have to run around, trying to get things in order, from wifi to kitchen utensils, trying to turn it into a home. When there's an entire city to explore, would you really like to waste your time on that? Especially since there already is a place that has everything needed to be your second home in Yeshwanthpur. All you have to do is move in. Of course, that place is none other than Stanza Living.
Cost of Living in a Rented 1 BHK Flat in Yeshwanthpur
There is no fixed rent for a 1BHK in Yeshwanthpur. It varies according to your needs and requirements. One constant, though, is that the rent will only be one part of the cost of living in a 1BHK. Electricity charges will shock your bank balance, maintenance charges will make it harder to maintain it, and the massive security deposit will leave you feeling insecure about it. Yes, the cost of living in a 1BHK is much more than just rent. There is one way to avoid paying these over-and-above costs - don't pay to live in a 1BHK. Pack your bags and move into a Stanza Living residence. It has all the comforts and excitement needed to be your second home. Now, one word often used to describe the home feeling in a strange city, is priceless. But at Stanza Living, it is yours to have at very affordable rates.
Why Choose Stanza Living Over Renting a 1 BHK Flat in Yeshwanthpur?
Reasons why you should pick Stanza Living over renting a 1BHK flat in Yeshwanthpur? Hmmm, where do we even begin? We could talk about the comforts of having your chores done for you, the affordable occupancy rates, the ideal locations and more. But we'll talk about the difference, that makes all the difference - community. In a 1BHK, it's you and you alone. But at Stanza Living, it's you and many other like-minded youngsters like you. In these co-residents, you'll find buddies for life. You'll bond and make memories with them during our regular movie screenings, game nights and other such events. And they'll begin to feel like your Stanza Living family. It's this comfort of having people to call your family in an unfamiliar city that makes Stanza Living the obvious choice.
*Denotes starting price. Prices may vary with room occupancy and attributes.
FAQs on 1BHK Flats for Rent in Yeshwanthpur
How does the Rental System for 1 BHK Flat in Yeshwanthpur Work?
Well, every 1BHK in Yeshwanthpur will come for monthly rent. And there will be a security deposit on top as well. That's no measly amount, especially for just a 1BHK. But for very economical rates, you can get your second home, Stanza Living. So why not?
How Much Will a Fully Furnished 1 BHK Flat in Yeshwanthpur Cost?
First, there's the security deposit. Then there's the monthly rent. And on top of that, are various everyday expenses. Now, if you choose Stanza Living instead, you'll get a second home, for much less. And in a strange new city, that's nothing less than a luxury.
How Safe are 1BHK Flats in Yeshwanthpur for Students and Working Professionals?
The safety level of every 1BHK in Yeshwanthpur will be different. Because every 1BHK is different But every single Stanza Living residence is equipped with a multi-tier tech-enabled security system, which includes biometric entrances, strategically-located CCTV cameras and more. After all, you are family for us. And members of a family protect each other.
Which are the Best Flats in Yeshwanthpur to Live in?
There are many decent flats in Yeshwanthpur. Some might even be considered good. But if you're looking for the best option for yourself, there's only one place to consider - Stanza Living, your second home.
What to Look for While Renting a 1 BHK Flat in Yeshwanthpur?
Look at how much work you'll have to do every day while living in that 1BHK in Yeshwanthpur, getting chores done, burying groceries, etc. Now if you wish to avoid them, all you have to do is move into your second home - Stanza Living.
Fargo House

MALE

Single, Triple, Quadruple

High-Speed WIFI, Professional Housekeeping and +4 more

3D Tour
Aswan House

FEMALE

Single, Double

High-Speed WIFI, Professional Housekeeping and +2 more
Looking for flats & apartments?
You can book a full apartment now and find flatmates on your own. You can add them as flatmates in the agreement before moving in!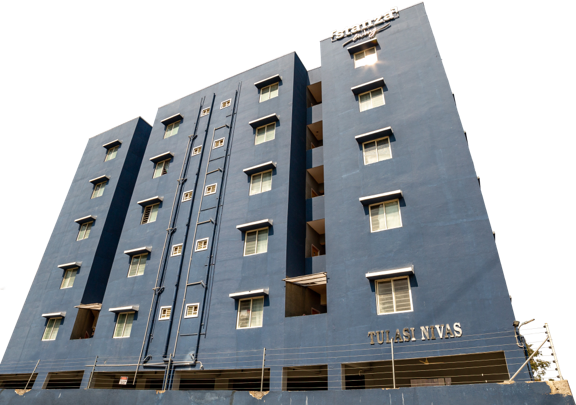 Best-in-class Safety and Hygiene Certified by Equinox Labs
First and foremost, we've adopted thorough hygiene processes over and above our usual protocol.

Residences
Sanitisation

Thermal
Monitoring

Medical & Travel
History
24x7 Quick
Response Teams

Training As per
WHO norms

No-Touch
Dining Facility
Mandatory PPE
for Staff

Sanitisers Placed
at Multiple Areas

Daily Disinfecting
High Touch Areas
0