Gender
Price
Locality

More Filters
Your second home in Bengaluru
Showing 27
1BHK Flats For Rent in BTM Layout
Is "BTM Layout! Here I come." going to be your latest social media status? #Awesome. Moving to a new city is stepping out of your comfort zone. So you'd probably like to find a 1BHK in BTM Layout that will help you settle in. But we hate to break it to you - it won't stop with just "finding" a 1BHK. There's a lot of running around involved, to find everything from the right furniture to the right set of spoons for the kitchen. So why take the trouble? Specially when all that running around has been done by a place that is ready to become your second home. All you have to do is move in. That place, my friend, is none other than Stanza Living.
Cost of Living in a Rented 1 BHK Flat in BTM Layout
Can we give you one answer for this question? No, we can't. Because rent for a 1BHK in BTM Layout will vary according to your requirements. What we can tell you for sure is that rent will only be the beginning of the cost of living in a 1BHK. With the security, electricity, maintenance, wifi, groceries and other expenses, the cost of living keeps rising. And so does your level of stress. A good way to avoid those "extra costs" is to avoid the 1BHK altogether. You can live instead with Stanza Living. Here, you'll live not just in a residence, but a second home with all furniture and facilities you need. Some might even consider this home feeling a luxury, but it's yours to have for very affordable rates.
Why Choose Stanza Living Over Renting a 1 BHK Flat in BTM Layout?
A good 1BHK flat in BTM Layout is hard to find. But finding a reason to choose Stanza Living instead of a flat is much easier. The hassle-free stay and the affordable occupancy rates you get it for do put us in the lead. But the difference that scores the most points for us, is community. When you stay in a 1BHK, you're all by yourself. At Stanza Living, however, there are roommates, neighbours, and many like-minded youngsters. All youngsters like you. In them, you'll find lifetime buddies. With them, you'll make lifetime memories. And when you bond and interact with them during our regular community events and workshops, all of you will turn into a big, happy Stanza Living family. And when you can have a family in a strange city, we feel the choice is pretty clear.
*Denotes starting price. Prices may vary with room occupancy and attributes.
FAQs on 1BHK Flats for Rent in BTM Layout
What to Look for While Renting a 1 BHK Flat in BTM Layout?
Look at the chores you'll be expected to do in that 1BHK in BTM Layout. Because they will be high in number. Now, if you'd like to avoid these hassles (which we think you do), move into the place where it's all taken care of - Stanza Living, your second home.
How Safe are 1BHK Flats in BTM Layout for Students and Working Professionals?
The safety of a 1BHK flat in BTM Layout will vary from location to location. In contrast, every Stanza Living residence is equipped with our standard multi-tier security system that includes biometric entrance, CCTV surveillance and more such measures. Because you are nothing less than family for us. And we'll do whatever it takes to protect our family.
Where Can I Find Furnished 1 BHK Flats for Rent in BTM Layout with Zero Brokerage?
Brokerage and a 1BHK in BTM Layout is like the pair of friends that do everything together. You can't have one without the other. Thankfully, with Stanza Living, you can avoid it. Deal directly with us, and also know what you're paying for, thanks to our transparent rental structure.
How is Stanza Living Different from Renting Local 1 BHK Flats in BTM Layout?
When you rent a 1BHK flat in BTM Layout, you get four walls and a roof. And you're expected to turn it into a home. At Stanza Living, however, it's the other way around. Everything is already in place for it to be your second home. You just have to move in.
How does the Rental System for 1 BHK Flat in BTM Layout Work?
First thing that comes to mind is monthly rent. But let's not forget the security deposit. That's a lot of stress on your bank account. But what if we tell you, for a lesser amount, you can get something better? Yes, that something is your second home, Stanza Living.
Ravenna House


UNISEX

Single, Double, Triple

High-Speed WIFI, Professional Housekeeping and +4 more
Looking for flats & apartments?
You can book a full apartment now and find flatmates on your own. You can add them as flatmates in the agreement before moving in!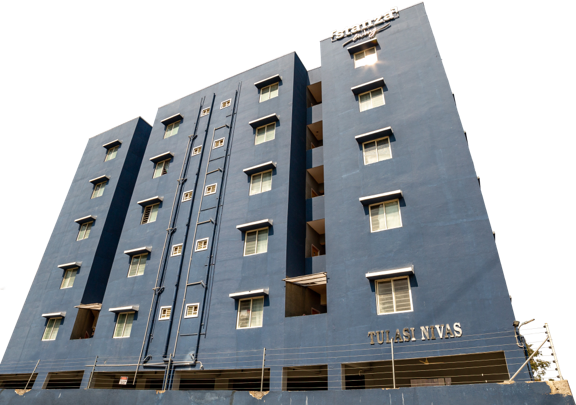 Best-in-class Safety and Hygiene Certified by Equinox Labs
First and foremost, we've adopted thorough hygiene processes over and above our usual protocol.

Residences
Sanitisation

Thermal
Monitoring

Medical & Travel
History
24x7 Quick
Response Teams

Training As per
WHO norms

No-Touch
Dining Facility
Mandatory PPE
for Staff

Sanitisers Placed
at Multiple Areas

Daily Disinfecting
High Touch Areas

Map View