Gender
Price
Locality

More Filters
Your second home in Madhapur
If you are looking for 5 BHK apartments for rent in Madhapur, Then we hope your fitness levels are up. Because looking for a 5 BHK flat for rent in Madhapur requires a lot of running around. And finding an apartment doesn't mean you've crossed the finish line. There's also furniture, appliances, wifi and other things to find. Now, we know the thought of running around can itself be tiring. So chill, we have a reason for you to rest easy. You can always pack your bags and move into Studio 21. And once you walk in through its entrance, you'll find everything already in place.
Fully-Furnished 5 BHK Apartment for Rent in Madhapur
Yes, there are a few 3bhk furnished apartments available for rent in Madhapur. But there's a difference between a furnished apartment and a fully-furnished apartment. That's a type of apartment where there's more furniture than you even though you'd need. Like a shelf to keep a framed photo of your doggo. A great example of this is Studio 21's fully-furnished, serviced rental apartment in Hyderabad. Where we meet all your needs, not just furniture-related. Unlike those 3bhk furnished apartments for rent in Madhapur.
Best 5 BHK House for Rent in Madhapur, Hyderabad
A 5 BHK apartment in Madhapur is good if you just want a 5 BHK apartment in Madhapur. But you should opt for a place that frees you from the responsibilities of adulthood. You know, like keeping it clean. Or getting all groceries and preparing your meals. Or losing one of your socks while doing the laundry? And believe us, this ideal 5 BHK apartment, where all these daily chores are taken care of, does exist and is available. It's of course a serviced, fully-furnished Studio 21 apartment by Stanza Living.
Also, check out our best Hostel for rent in Hyderabad.
*Denotes starting price. Prices may vary with room occupancy and attributes.
FAQs on 5 BHK Flats for Rent in Madhapur
Are Furnished 5 BHK Rental Flats in Madhapur Available?
If you think having a bed, table and chair are enough to be a 'furnished' 5 BHK rental flat, then yeah, they're available for sure. What's rare is a place with all the furniture you need, maybe even a bean bag for those long binge-watching nights. A place like Studio 21.
Looking for a nice place to chill with your friends? Check out Clubs in Hyderabad
What Amenities do 5 BHK House for Rent in Madhapur Offer?
Sorry to break it to you, but a fully-furnished 5 BHK home for rent in Madhapur will probably offer zero amenities. But that's okay. Because Studio 21's serviced apartments, 5 BHK or more, come with all essential amenities. That's an offer you can't refuse.
How Safe are Rental Flats in Madhapur for Working Professionals?
Some flats will come with a CCTV camera. But most will just have a guard outside the gate and a lock on your door. But with Studio 21, you'll be protected by our standard tech-enabled security system. When it comes to safety, we have no compromises.
Best Furnished Apartments for Rent in Madhapur are:
What does a 5 BHK Apartment for Rent Near Me Cost?
To live in a fully-furnished 5 BHK apartment in Madhapur, you'd have to shell out 12-15K per month at least. But you'll miss out on life at a fully-furnished serviced apartment by Studio 21. So staying in a typical 5 BHK will come at a cost.
Why is Stanza Living Better than Local Rental 5 BHK Flat in Madhapur?
It's actually when you want more than just a 5 BHK in Madhapur that Stanza Living becomes the ideal choice. Think about it. Stanza Living's Studio 21 apartments offer all essential services as well. So it's not just a flat or house or apartment. It's a hassle-free living experience.
Check out other locality in Hyderabad to move in
How is Stanza Living Combating Covid 19 to Keep Apartments in Madhapur Safe?
Now, we always have our doors open for you. But for COVID-19, there slammed shut. And we've backed up our words with being Combat-Ready for COVID-19 by regular disinfection to keeping hand sanitizers handy and by tracking the health and status of our residents and our staff regularly.
No Brokerage.
No Hidden Charges.
Make a fully refundable booking on the room of your choice.


Looking for PGs & Hostels?
Choose safety with homelike comfort of a Stanza Living residence, with ready-to-move-in sanitised rooms, extensive amenities and a sense of belonging.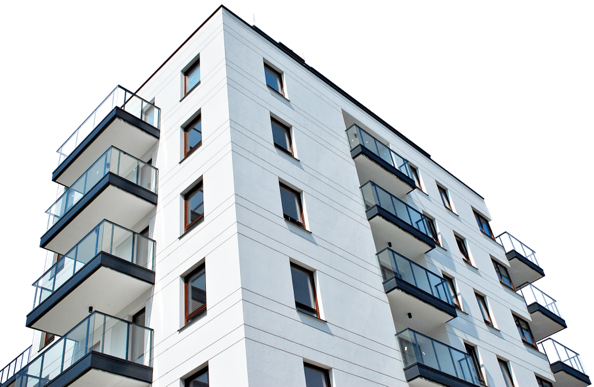 0