Gender
Price
Locality

More Filters
Your second home in OMR
If you are looking for a 3 BHK apartment for rent in OMR, be ready to do lots of running around. Coz it doesn't end with just finding 3 BHK flats for rent in OMR demands a lot of running around. And once you've found an apartment, you'll also go here and there for furniture and appliances, wifi, and so much more. If all this talk of running around is making you sweat, then relax. We have a solution. You have the option of moving into a fully-furnished Studio 21 apartment. Where you'll find everything in place when you walk in.
Furnished 3 BHK Flats for Rent in OMR, Chennai
Yeah, of course, there are some 3 BHK furnished apartments available for rent in OMR. But there's a catch. A furnished apartment is not always a fully-furnished apartment. That's a type of apartment where there's more furniture than you even though you'd need. Like a shelf to keep a framed photo of your doggo. Pretty much the kind of fully-furnished serviced apartments we offer here at Studio 21 Apartments. It'll be hard to find another place where all your needs are met and not just furniture-related. Certainly, not a usual 3 BHK furnished apartment for rent in Chennai.
Best 3 BHK Apartments for Rent in OMR by Stanza Living
If your radar's trying to spot a good 3 BHK apartment in OMR, any 3 BHK apartment in OMR would do. But you should opt for a place that frees you from the responsibilities of adulthood. Like running around for furniture, for groceries, for wifi, for finding someone to fix the plumbing when your kitchen sink gets clogged. And believe us, this ideal 3 BHK apartment, where all these adult responsibilities are someone else's, is on the market. It's a place called Studio 21 by Stanza Living.
Not interested in flats in Chennai? Check out the best PGs in Chennai.
*Denotes starting price. Prices may vary with room occupancy and attributes.
FAQs On 3 BHK for Rent in OMR
Are 3 BHK Rental Flats in OMR Easily Available?
It depends. If being a furnished 3 BHK rental flat means having a bed, table, and chair, then yes, they are available. Harder to find is a place like Studio 21, which has all furniture that needs to be covered so that the bed doesn't become a makeshift dining table, workstation, and what else.
Looking to watch some movies with your friends? Check out the best movie theatres in Chennai.
What Amenities do 3 BHK House for Rent in Near Me Offer?
Amenities offered by fully-furnished 3 BHK homes for rent in OMR are not many, unfortunately. There's good news though. There is a place offering housekeeping, laundry, and all other essential amenities. A place by the name of Studio 21.
How Safe are Rental Flats in OMR for Students?
At best, the rental flat will have a CCTV camera outside it. At worst, a simple lock on the door. But with Studio 21, you'll be protected by our standard tech-enabled security system. When it comes to safety, we have no compromises.
Best 3 BHK Apartment for rent are:
How Much Will a Furnished 3 BHK Apartment for Rent in OMR Cost?
If you have 15-20K to spend every month, you could easily get a fully-furnished 3 BHK apartment in OMR. But that will come at a cost. Since you'll be losing out on the chance to stay hassle-free in a fully-furnished serviced apartment by Studio 21.
What Should I Check While Renting a 3 BHK Flat in OMR?
Pretty simple. Check if the rent for that 3 BHK flat/house in OMR covers other services and amenities. An even simpler way would be to check if it's a Studio 21 apartment. Then essential services like housekeeping and more would be part of the rent.
Check out other localities in Chennai
Why is Studio 21 Better than Local Rental 3 BHK Flats in OMR?
Stanza Living is the ideal choice for those who want more than just a 3 BHK flat for rent in OMR, tbh. And that's because Studio 21 by Stanza Living is an apartment that also takes care of day-to-day chores. It's not just accommodation, it's a hassle-free living experience.
How to Search for an Affordable 3 BHK Rental Apartment in OMR?
Good news. You're halfway there already. Just search for the many furnished 3 BHK serviced apartments by Studio 21. In terms of rent, they're more than affordable. In terms of comfort, they're absolutely priceless.
3BHK in Radiance Shine


UNISEX

Single Room, Entire Flat

High-Speed WIFI, Professional Housekeeping and +6 more
Single room starts from
₹32,599/mo*

1 similar apartment
3BHK in Agate


UNISEX

Single Room, Entire Flat

High-Speed WIFI, Professional Housekeeping and +5 more
Single room starts from
₹36,599/mo*

3 similar apartments
3BHK in Mcn Nagar


UNISEX

Single Room, Entire Flat

High-Speed WIFI, Professional Housekeeping
Single room starts from
₹16,899/mo*

2 similar apartments
No Brokerage.
No Hidden Charges.
Make a fully refundable booking on the room of your choice.


Looking for PGs & Hostels?
Choose safety with homelike comfort of a Stanza Living residence, with ready-to-move-in sanitised rooms, extensive amenities and a sense of belonging.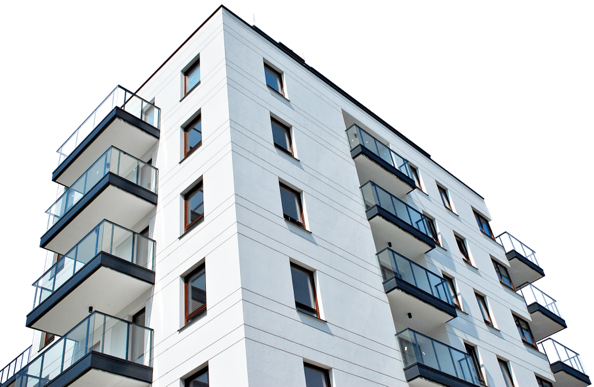 0