Gender
Price
Locality

More Filters
Your second home in Chennai
Showing 10
Coliving in Chennai
Moving to Chennai? Here are two things you should know. One, the food in the city is not just dosa, idli and sambhar. Two, the co-living spaces in Chennai are not your typical boys', girls' and unisex PGs with old-school rules and bare-bone furniture.
That's because you have the option to stay at a Stanza Living's PG in Chennai, where we believe that your move should not only bring you comfort, but also joy. Which is exactly why we have carefully perfected the experience of co-living accommodation. Not only with affordable rents and facilities, but also with tiny bits of home. Like high-speed wifi so you can stay connected with family. Fresh, home-like meals. And movie screenings of your childhood favourites. So while there's no dearth of co-living PGs in Chennai, there's a reason why our residences are, well, nothing like those PGs.
Best Co-Living Spaces in Chennai
Here are our top suggestions for coliving spaces in Chennai that are ideal to be your second home:
Stanza Living's Eugene House
Stanza Living's Tyler House
Stanza Living's Erbil House
Stanza Living's Watford House
1. Stanza Living's Eugene House - unisex PG in Poonamallee
A long day of video meetings or online classes, whatever it may be, we got your back, bro. With high-speed wifi at Stanza Living's Eugene House that won't stop working in the middle of an important meeting and ready-to-eat meals, the only thing you need to worry about is putting your best foot forward! And when you feel drained from all those meetings and classes - which, tbh, is bound to happen - our entertainment zones and gaming corners will be the perfect place to recharge your batteries.
2. Stanza Living's Tyler House - unisex PG in Old Mahabalipuram
Missing home? And, more importantly, home-cooked food? Aww, say no more. With our specially-curated menus, you won't go broke by constantly ordering in. At Stanza Living's Tyler House, we believe it's our job to keep you well-fed and to take care of all your other needs, so you can focus on more critical tasks at hand - completing an assignment, working out or finishing the last episode of a series (that last one is super important).
3. Stanza Living's Erbil House - Female PG in Urapakkam
The heart of Chennai's co-living space, Stanza Living's Erbil House, promises to keep your comfort close and the virus away. With thermal screenings, temperature checks, social distancing in common areas - all part of our 'COVID-19 Combat-Ready Framework' - we're Get-Set-Ready for anything! Let us take care of your safety and comfort while you enjoy your life in the new city.
4. Stanza Living's Watford House - Female pg in Old Mahabalipuram
"We don't want to stay with a bunch of cool millennials in a chill place" - said no one ever! If you like hanging out with like-minded people, enjoying some relaxing activities and postponing adulting for some time, Stanza Living's Watford House is for you. Imagine this, you're home after a tiring day at work, and find your room clean, bed made, your clothes back from the laundry. You put them aside in your wardrobe and jump directly into bed. Ah! What a wonderful feeling, isn't it? We bet you won't get this experience in any usual pg.
*Denotes starting price. Prices may vary with room occupancy and attributes.
FAQs on Coliving in Chennai
1. What is coliving?
Coliving is a modern style of accommodation where you get a private room in a fully-furnished residence with common spaces shared with other like-minded people. In other words, it's like staying over at your best friend's place every night, without having to ask your parents for permission.
2. How is Coliving in Chennai different from PGs in Chennai?
Besides the fully-furnished rooms, healthy meals, 24*7 power backup, we also offer high-speed internet, biometric entry and professional housekeeping. The cherry on the top is, of course, the wonderful feeling of community.
3. Which are the Best Co-living Spaces in Chennai?
Stanza Living
has some of the best male, female and co-ed co-living spaces in Chennai, situated in several parts of the city. We assure you, moving to our residences is a decision you'll never regret.
4. Which are the Affordable Coliving Spaces in Chennai?
If you're someone who is looking for affordable accommodation, Stanza Living is the place for you. You get a fully-furnished room, all essential amenities, plus some added benefits, and a friendly environment. All at very budget-friendly rents.
5. Why are Stanza Living's Coliving PGs Better than Others?
We have a fully-prepared "COVID-19 Combat-Ready Framework", offer homely meals and make sure you have everything to feel right at home. Looking for more reasons? Well, we also have game nights, movie screenings, fitness zones, unlimited wifi… Impressive, right?

Video

3D Tour
Eugene House


UNISEX

Double, Triple

High-Speed WIFI, Professional Housekeeping and +6 more

3D Tour
Whitby House


UNISEX

Single, Double, Triple

High-Speed WIFI, Laundry Service and +4 more
Looking for flats & apartments?
You can book a full apartment now and find flatmates on your own. You can add them as flatmates in the agreement before moving in!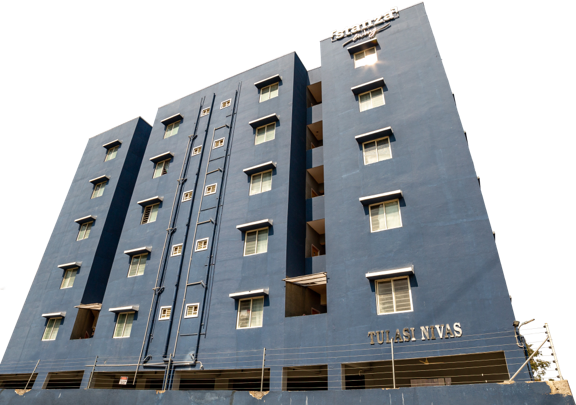 Best-in-class Safety and Hygiene Certified by Equinox Labs
First and foremost, we've adopted thorough hygiene processes over and above our usual protocol.

Residences
Sanitisation

Thermal
Monitoring

Medical & Travel
History
24x7 Quick
Response Teams

Training As per
WHO norms

No-Touch
Dining Facility
Mandatory PPE
for Staff

Sanitisers Placed
at Multiple Areas

Daily Disinfecting
High Touch Areas

Map View