Gender
Price
Locality

More Filters
Your second home in Q City
We hear you're looking for 3 BHK apartments for rent in Q City. Well, you're going to need some stamina for that. That's because, before you find your ideal 3 BHK flat for rent in Q City, there'll be a lot of running around to do. And wait. It's not just for the flat, but also for the furniture and appliances inside it. As well as the wifi, food, and more. But if the thought of running around is leaving you breathless, then you can take a sigh of relief. You can pick up your things and move into a fully furnished serviced Studio 21 apartment. Over here, you'll find everything you need.
Points To Consider While Renting a 3 BHK Flat in Q City
Many. That's the word to describe the things to consider while choosing 3 BHK rentals in Q City. The rent, of course. Then furniture. Air conditioning. Is there help or will you have to do all the cleaning? So yeah, it's like being hit in the face by adulting. And it's worse when you're only a baby in the adult world. So why not choose a place that doesn't expect you to fulfill all these grown-up responsibilities, right? A place you know fits your budget, has all furniture is in place, even takes care of daily chores. A place, perhaps, like a furnished, serviced Studio 21 apartment in Hyderabad by Stanza Living.
Best 3 BHK Apartments for Rent in Q City, Hyderabad
It's not hard to find a 3 BHK apartment in Q City for you. Any 3 BHK apartments in Q City will do. But wouldn't it be better if your apartment takes away all the headache that comes with living in an apartment? Like finding furniture, paying bills, buying groceries, finding help to turn those groceries into food. And believe it or not, this idea/best/optimal 3 BHK apartment, where you don't have to bother about these day-to-day chores, does exist. It goes by the name of Studio 21 by Stanza Living.
Not much into Flats, don't worry we also got the best PGs in Hyderabad.
*Denotes starting price. Prices may vary with room occupancy and attributes.
FAQs on 3 BHK for Rent in Q City
Are Furnished 3 BHK Rental Flats in Q City Easily Available?
If by 'Furnished 3 BHK Rental Flats' you mean flats with a bed, table and chair, then yes, those are wide. What's harder to find is a place that has all the furniture you need, down to a place to keep a photo of the family back home. A place, perhaps, like Studio 21.
If you are looking for new opportunities in marketing, Check out the best digital marketing agencies in Hyderabad.
What Amenities do Furnished 3 BHK Flats for Rent in Q City Offer?
Bad news: a typical fully-furnished 3 BHK house for rent in Q City won't offer many amenities. There's good news though. There is a place offering housekeeping, laundry, and all other essential amenities. A place by the name of Studio 21.
How Much Will 3 BHK Houses for Rent in Q City Cost?
To live in a fully-furnished 3 BHK apartment in Q City, you'd have to shell out 12-15K per month at least. But then you won't be experiencing life in a fully-furnished service apartment by Studio 21. Is that a cost you're willing to bear?
Check out other locality in Hyderabad to move in
What Should I Check While Renting a 3 BHK Apartment Near Me?
Simple. Just check if the asking rent for a 3 BHK flat for rent in Q City also covers essential services and amenities. Another option is to check if it's a Studio 21 serviced apartment. Over here, you can take all essential services for granted. Even easier, right?
Why is Studio 21 an Ideal Choice when Renting 3 BHK in Q City?
Stanza Living would be the ideal choice for those looking for more than a basic 3 BHK in Q City, actually. Think about it. Stanza Living's Studio 21 apartments offer all essential services as well. So it's not just a flat or house or apartment. It's a hassle-free living experience.
Best furnished apartments for rent in Hyderabad are:
How to Search for Homelike Furnished 3 BHK Rental Flat in Q City?
Simple. Just go through the many rental 3 BHKs offered by Studio 21 and you'll find one you like. In terms of rent, they're more than affordable. In terms of comfort, they're absolutely priceless.
How is Stanza Living Combating Covid 19 to Keep Apartments Safe?
While we welcome everyone, for COVID-19, we have a strict no-entry policy. To put our money where our mouth is, we've implemented our COVID-19 Combat-Ready Framework for your safety.
No Brokerage.
No Hidden Charges.
Make a fully refundable booking on the room of your choice.


Looking for PGs & Hostels?
Choose safety with homelike comfort of a Stanza Living residence, with ready-to-move-in sanitised rooms, extensive amenities and a sense of belonging.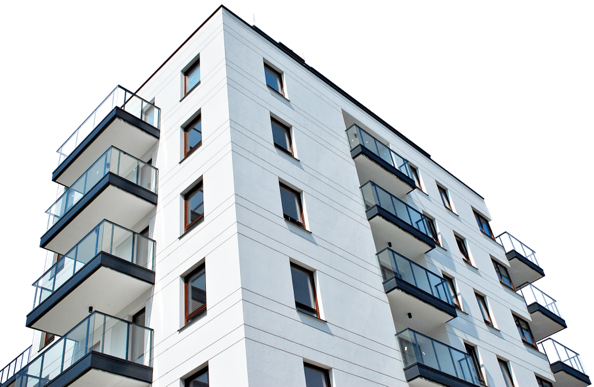 0