Gender
Price
Locality

More Filters
Your second home in Hyderabad
Stop looking, there is a unique PG in Kothaguda, for folks like you. How different? You might wonder. Simply put, there is no other place like it. In fact, to consider it a paying guest accommodation feels like sacrilege. You won't find another PG in Kothaguda, Hyderabad likes it. In fact, calling it a paying guest accommodation sounds unfair. And you won't get the paying guest treatment here. You'll feel like a member of a big but close-knit family. It is almost like home. A home offers something beyond housing; it offers a feeling of belonging. And that's what this Stanza Living PG in Kothaguda is.
Points to Remember while Renting a PG in Kothaguda
There is no end to the things you should look for in a PG in Kothaguda Of the top of your head, you could probably count space, facilities, and good food. Even after all this, you would still miss out on quite a few things. Imagine checking for it all in every PG in Kothaguda you come across. But do you really need to tick off all these tiny boxes of the list individually? We say, why not tick off that one large box that contains all of these tiny ones? Remember to choose a PG in Hyderabad only if it's not just a PG in Kothaguda, but also a home for you. Because a home already knows what you need and delivers it. And that's what Stanza Living has in store for you. It's why so many youngsters like yourself, call it their second home.
Best PG in Kothaguda, Hyderabad
Many youngsters have chosen Stanza Living over any local PG in Kothaguda. And here's why it will win you over as well. The first difference you'll notice is in the rooms. We believe your room shouldn't be just a place to sleep and rest in, but a place that you'll love to return to. It has to be your pad, your hub, your personal space. Besides that, we also come out on top of essential amenities. They include everything from what is considered essential to those that are considered non-essential.
Next, we come to life at Stanza Living. We feel it should not be limited to just your rooms. Thanks to the movie screenings, game nights, and other community events and workshops (all conducted with social distancing practices in place, of course). But, if you think about it, you don't need all these details. One short phrase will do. Choose Stanza Living over any other paying guest accommodation in Kothaguda because it is not just another PG in Kothaguda. Choose it because it's your second home.
PG in Kothaguda not happening for you? Well, have PGs in other parts of Hyderabad too:
Places in and around Kothaguda: Shilpa Layout, Izzathnagar, Hitech City
*Denotes starting price. Prices may vary with room occupancy and attributes.
FAQs on PG in Kothaguda
How Good are the Food Services of PGs in Kothaguda?
If you choose to live at Stanza Living, your tummy will be satisfied with our delicious, nutritious meals, and your room and clothes will be cleaned by our professional housekeeping and laundry services. Will you find a local PG in Kothaguda that provides services of such quality? Let's just say our laundry team will return your clothes before you do.
Which are the Best PGs in Kothaguda for women?
There are many
PGs in Kothaguda for women
. But when it comes to the best option for you, there's only one winner. Ask anyone, and they'll tell you that it's Stanza Living.
Which is the Best Mens PG in Kothaguda, Hyderabad?
You'll never run short of
mens PGs in Kothaguda Hyderabad
. But the best ones are not so easy to come by since they are more than just PGs. Very much like Stanza Living. A place that's not just a place to stay, but a home away from home.
Given below is the list of luxury shared or single room PGs in Kothaguda:
How Safe are PGs in Kothaguda for Students and Working Professionals?
Well, at Stanza Living, we insist on having our multi-tier tech-enabled security system at every one of our residences. Until and unless a PG in Kothaguda has its own state-of-the-art security system as we do, it can't claim to be safe for you.
Are there Any Good PGs in Kothaguda with Single Occupancy or Multiple Occupancy?
Do you know who can answer that question? You. Because your needs depend on your priorities. But even if you've not decided on one, you can come to Stanza Living PG in Kothaguda, Hyderabad. Because we offer all of them.
Are PGs in Kothaguda Following the WHO Guidelines During the Covid-19 Outbreak?
Most PGs in Kothaguda are too underprepared for the pandemic. They lack resources and adequately trained staff to offer a COVID-19-free premise. But if you're a Stanzen, you'll have our COVID-19 Combat-Ready Framework protecting you and providing you with a safe and hygienic environment. Be it thermal monitoring, having fully-sanitized rooms and common areas, or ensuring appropriate distancing and hygiene while serving meals to our residents.
Marianna House

MALE

Single, Double, Triple

High-Speed WIFI, Professional Housekeeping and +7 more
Maribor House


UNISEX

Double, Triple

High-Speed WIFI, Professional Housekeeping and +6 more
Looking for flats & apartments?
You can book a full apartment now and find flatmates on your own. You can add them as flatmates in the agreement before moving in!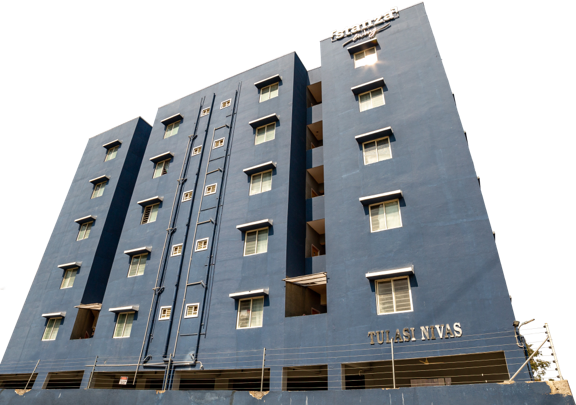 Best-in-class Safety and Hygiene Certified by Equinox Labs
First and foremost, we've adopted thorough hygiene processes over and above our usual protocol.

Residences
Sanitisation

Thermal
Monitoring

Medical & Travel
History
24x7 Quick
Response Teams

Training As per
WHO norms

No-Touch
Dining Facility
Mandatory PPE
for Staff

Sanitisers Placed
at Multiple Areas

Daily Disinfecting
High Touch Areas
0