Gender
Price
Locality

More Filters
Your second home in Hyderabad
Heading to Madhapur for the next phase of your life? Sweet. Moving to a new city is stepping out of your comfort zone. So you'd probably like to find a 1BHK in Madhapur that will help you settle in. But it won't end with just finding that 1BHK. Your time will also be spent running from pillar to post, looking for the furniture, essentials and all else that goes into making a home. Your time is more valuable than that. Especially when you have the option of a place that already has everything to feel like your second home in Madhapur, the moment you move in. And, FYI, that place is none other than Stanza Living.
Cost of Living in a Rented 1 BHK Flat in Madhapur
Can we give you one answer for this question? No, we can't. Because rent for a 1BHK in Madhapur will vary according to your requirements. But one thing you can't take for certain is that rent will only be one part of the cost. Electricity charges will shock your bank balance, maintenance charges will make it harder to maintain it, and the massive security deposit will leave you feeling insecure about it. Yes, the cost of living in a 1BHK is much more than just rent. However, you don't have to be chained to these extra expenses. Just break free from living in a 1BHK. Put your belongings in a suitcase and bring them to Stanza Living instead. Here, you'll find all the comforts, excitement and community to feel right at home. Now, some might say that this home feeling in a strange city, is a luxury. But you can have it for very economical occupancy rates.
Why Choose Stanza Living Over Renting a 1 BHK Flat in Madhapur?
A good 1BHK flat in Madhapur is hard to find. But finding a reason to choose Stanza Living instead of a flat is much easier. Given that we offer so many facilities and experiences at such affordable rates, we have a clear upper hand. But we'd like to focus on the biggest trick up our sleeves - community. A 1BHK is your pad, but only yours. At Stanza Living, you get to share it with many other like-minded youngsters. In these co-residents, you'll find buddies for life. You'll bond and make memories with them during our regular movie screenings, game nights and other such events. And they'll begin to feel like your Stanza Living family. Now that you know you have a family waiting for you in a strange city, isn't Stanza Living the obvious choice?
*Denotes starting price. Prices may vary with room occupancy and attributes.
FAQs on 1BHK Flats for Rent in Madhapur
What is the Best Way to Search for an Affordable Furnished 1 BHK Flat in Madhapur?
We believe a 1BHK in Madhapur is not best for you, period. So how about not searching for a 1BHK flat in Madhapur at all? Only a place that feels like home can be considered best for you. Like one of the Stanza Living residences that you can go through. Out of them, pick the one most fitting to be your second home.
Where Can I Find Furnished 1 BHK Flats for Rent in Madhapur with zero brokerage?
The bad news is that brokerage is something you can't avoid in most cases if you're looking for a 1BHK in Madhapur. Of course, that doesn't mean you can't avoid paying it. Choose Stanza Living, deal with us directly and pay only what you need to.
What is better - A PG or A 1BHK Flat in Madhapur?
You will find reasons to choose a PG. And reasons to choose a 1BHK flat in Madhapur as well. But you don't have to make compromises. Get the best of both worlds in your second home - Stanza Living.
How Much Will a Fully Furnished 1 BHK Flat in Madhapur Cost?
First, there's the security deposit. Then there's the monthly rent. And on top of that, are various everyday expenses. Luckily, for less than that, you can get much more. You can get a place in your second home - Stanza Living.
How is Stanza Living Different from Renting Local 1 BHK Flats in Madhapur?
When you rent a 1BHK flat in Madhapur, you also take up the responsibility of turning it into a home. But everything is already in place at Stanza Living, for it to be your second home in this strange city. All that's left, is for you to move in.
Looking for flats & apartments?
You can book a full apartment now and find flatmates on your own. You can add them as flatmates in the agreement before moving in!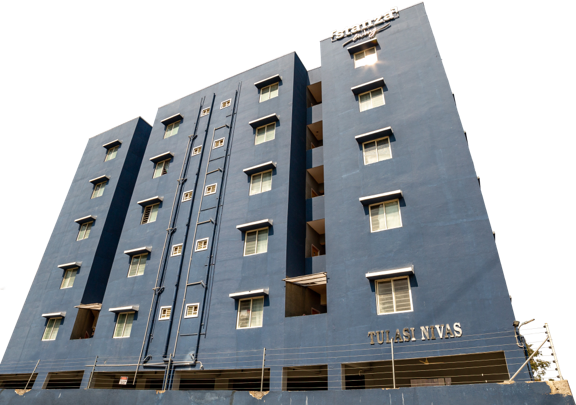 0