Gender
Price
Locality

More Filters
Your second home in Bengaluru
A special PG near Forum Mall has opened its doors for you. But what does the 'special' in the special PG mean? It means that it is like no other PG near Forum Mall, Bangalore. And you won't get the paying guest treatment here. You'll feel like a member of a big but close-knit family. Now, when you feel like a family in a place, it starts feeling like home. And that's exactly what this PG is. It's your second home in a strange, new city - Stanza Living.
Things to Check while Renting a PG near Forum Mall
Most folks will tell you to get your notepad out. As the list of things to look for in a PG near Forum Mall is really long. With fully-furnished rooms, wifi, food, AC, power backup, and other amenities, you'd think you're sorted, right? Lol. Far from it. And if you think that's hard to do once, sorry to tell you, but you'll have to do it at every potential PG. Now though many luxury PGs in Bangalore, if not all, fall short on this scale, you don't have to shorten your list of expectations. All you have to remember is to see if the PG near Forum Mall can be more than a PG accommodation. Can it be home? Because home is where all these needs of yours are priority number one. And no one does it better than your second home, Stanza Living. We're happy being your second one.
Best PG near Forum Mall, Bangalore
There's a long list of reasons why Stanza Living is head and shoulders above every other PG near Forum Mall. And here's why it will win you over as well. Let's focus on rooms first. We believe your room shouldn't be just a place to sleep and rest, It will be your pad, your hub, your personal space. So we design it that way. On top of that, we have many amenities. And by many, we mean 'many'. Not just the basics, but everything you need to not have any needs left.
Next up, we have a residence culture. Simply put, there actually is one at Stanza Living. You will experience it during our many movie screenings, game nights, and other community events (and don't worry, all are conducted with social distancing practices in place) - so that life here is always, well, full of life. Now, these are just three reasons off the top of our head. There are many more reasons to choose Stanza Living over a PG near Forum Mall. But to say it in one sentence - Choose Stanza Living because it is not just a PG accommodation, but your second home.
Don't limit yourself to Forum Mall. We Stanza Living residences for you in other parts of Bangalore too.
Places in and around Forum Mall: Lalbagh, Regional Passport Office, RTO Koramangala, Jayanagar, Domlur, HSR Layout
*Denotes starting price. Prices may vary with room occupancy and attributes.
FAQs on PG near Forum Mall
Why is Living in a PG near Forum Mall Cost-Effective?
A PG near Forum Mall can be yours if you're willing to pay a few thousand a months in rent. That amount gets you a room and some basic amenities along with it. No wonder it's considered cost-effective. But the one thing you won't get in return is the feeling of home. The good news is that there is a place you can find that - Stanza Living. And we won't charge you extra for that. We mean, how can we, when the feeling itself is priceless?
Which are the Best PGs near Forum Mall for Gents?
There is no shortage of
gents pg near Forum Mall
. But there's only one place that can claim to be the best option for you. And that is none other than Stanza Living.
Here is the list of our best Single and Double Occupancy PGs near Forum Mall, Bangalore:
How Safe are PGs near Forum Mall for Ladies?
To keep you safe, we at Stanza Living insist on our multi-tier tech-enabled security system. Till the day other
ladies pg near Forum Mall
also adopt such security measures, we feel they're not safe enough for you.
How Adequate are the Services of PGs near Forum Mall?
Each Stanza Living serves only expertly curated meals to their residents and their laundry and room cleaning needs are taken care of by professionals. Is it possible to find a PG near Forum Mall with the same services? Finding a local PG near Forum Mall that offers services of the same quality will be hard. In fact, the only thing harder will be finding faults in ours.
>> Check: PG accommodation in Kormangala
What makes Stanza Living Different from Local PG near Forum Mall?
So most PGs near Forum Mall will try to grab your attention by claiming that they are the 'best', 'special', and 'first-class' options. But what sets us apart is that we like to be more than just a PG. We like to be your second home. And in the world of accommodations, that makes a world of difference.
Which type of PG Accommodation near Forum Mall Is better? Single or Multiple Occupancy?
Only you know the answer to that question since it depends on what your priorities are - privacy or company. The question we can answer, though, is in which PG near Forum Mall you'll find all these occupancies. And the answer is Stanza Living.
What Guidelines are being Followed by PGs near Forum Mall During Covid-19 Outbreak?
How else do we put it, the PGs near Forum Mall, most of them are too small-scale to provide proper protection against COVID-19. We at Stanza Living are committed to providing you with a safe and hygienic environment. And we do that with our COVID-19 Combat-Ready Framework.

3D Tour
Como House

FEMALE

Double

High-Speed WIFI, Laundry Service and +8 more

Video

3D Tour
Frankfurt House

FEMALE

Double

High-Speed WIFI, Professional Housekeeping and +7 more
Looking for flats & apartments?
You can book a full apartment now and find flatmates on your own. You can add them as flatmates in the agreement before moving in!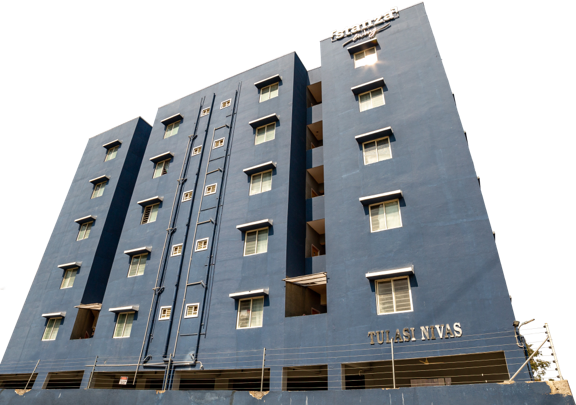 Best-in-class Safety and Hygiene Certified by Equinox Labs
First and foremost, we've adopted thorough hygiene processes over and above our usual protocol.

Residences
Sanitisation

Thermal
Monitoring

Medical & Travel
History
24x7 Quick
Response Teams

Training As per
WHO norms

No-Touch
Dining Facility
Mandatory PPE
for Staff

Sanitisers Placed
at Multiple Areas

Daily Disinfecting
High Touch Areas
0