Gender
Price
Locality

More Filters
Your second home in Bengaluru
So, you are looking for a PG in Channasandra. We have you covered, with an unusual PG in Channasandra, Bangalore in the city So different that nothing else is comparable. And you won't live the life of a paying guest over here. You'll be pampered as a member of a big, happy family. Now, when you feel like family, the place starts to feel like home. Well, that's precisely what this PG accommodation in Channasandra is. It's your one and only second home - Stanza Living.
Points to Remember while Renting a PG in Channasandra
It is not possible to count everything you need to remember when looking for a PG in Channasandra. One would think of looking for good rooms, decent food, and basic amenities. You missed quite a few of them. Imagine checking across multiple PGs in Bangalore you have your eye on. This will be a long process And if you think that's hard to do once, sorry to tell you, but you'll have to do it at every potential paying guest accommodation in Channasandra. But all that hassle won't be required if the first place you visit is Stanza Living. Over here, everything you need will be there for you to see. And enjoy. It's the kind of comfort that will remind you of home. That's why we say that Stanza Living is your second one.
Best PG in Channasandra - Stanza Living
Many youngsters have chosen Stanza Living over any local PG in Channasandra. And this is why. For starters, there are our rooms. Which are nothing like rooms elsewhere, but a vibrant space with a splash of your own personality. On top of that, we have many amenities. And by many, we mean 'many'. Not just the basics, but everything you need to not have any needs left.
Next, we can talk about life at Stanza Living. To keep it short, there actually is one at Stanza Living. Thanks to the movie screenings, game nights, and other community events and workshops (all conducted with social distancing practices in place, of course). But, to be honest, just one reason will do. There are many more reasons to choose Stanza Living over a PG in Channasandra. But to say it in one sentence - Choose Stanza Living because it is not just a PG accommodation, but your second home.
You don't have to limit yourself to Channasandra. There are Stanza Living residences for you in other parts of Bangalore too.
Places in and around Channasandra: Pruthvi Layout, Shyanubhog Subbaiah Layout, 3g Homes Crimson Layout, Sri Sai Layout, Nagondanahalli.
*Denotes starting price. Prices may vary with room occupancy and attributes.
FAQs on PG in Channasandra
Which are the Best Gents PGs in Channasandra?
There is no shortage of
PGs in Channasandra for gents
. But the best ones are in short supply, as they're more than just PGs. Quite like Stanza Living, which is not just a place to stay, but a second home.
How Good are the Food and Other Basic Services of PGs in Channasandra?
They might be excellent but it can be difficult to top predictive menus and professional housekeeping. That's what Stanza Living insists on the highest professional standards. Is it possible to find a PG in Channasandra with the same services? Yeah, sure. Will they be of the same quality? Yeah, right.
Here is the list of best ladies and gents PGs in Channasandra:
Where can I Find the Best Single/Shared Occupancy PG in Channasandra?
That is your prerogative. Privacy or company, we respect all your choices and you can come to Stanza Living because we offer all of them.
Which are the Best PGs in Channasandra for Ladies?
You'll never run short of PG in Channasandra for ladies. But when we're talking of the best ones, only one stands out. And that is none other than Stanza Living.
How Secured are PGs in Channasandra During the Covid-19 Outbreak?
Unfortunately, most PGs in Channasandra lack the resources or appropriately trained staff to ensure safety during these times. But at Stanza Living, our COVID-19 Combat-Ready Framework ensures your safety.
How Safe are PGs in Channasandra for Working Professionals?
For your safety, every Stanza Living residence is equipped with our multi-tier tech-enabled security system. Till the day other PGs in Channasandra also adopt such security measures, we feel they're not safe enough for you.

3D Tour
Mannheim House

MALE

Double, Triple

High-Speed WIFI, Professional Housekeeping and +6 more

Video

3D Tour
Sao Paulo House


UNISEX

Single, Double, Triple, Quadruple

High-Speed WIFI, Professional Housekeeping and +3 more
Looking for flats & apartments?
You can book a full apartment now and find flatmates on your own. You can add them as flatmates in the agreement before moving in!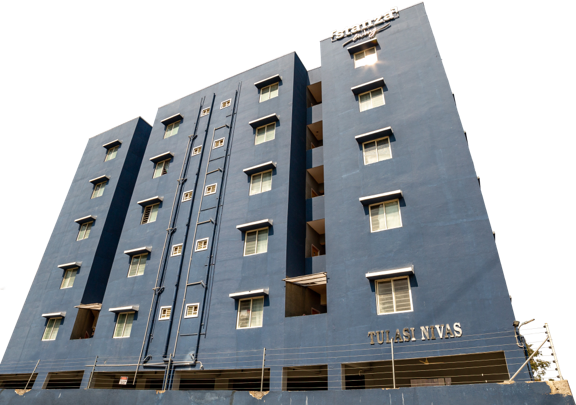 Best-in-class Safety and Hygiene Certified by Equinox Labs
First and foremost, we've adopted thorough hygiene processes over and above our usual protocol.

Residences
Sanitisation

Thermal
Monitoring

Medical & Travel
History
24x7 Quick
Response Teams

Training As per
WHO norms

No-Touch
Dining Facility
Mandatory PPE
for Staff

Sanitisers Placed
at Multiple Areas

Daily Disinfecting
High Touch Areas
Scottsdale House

MALE

Double, Triple, Quadruple

High-Speed WIFI, Professional Housekeeping and +7 more
Wakefield House


UNISEX

Double

High-Speed WIFI, Professional Housekeeping and +4 more
0