Gender
Price
Locality

More Filters
Your second home in Pune
Congratulations, we have discovered a different PG in Akurdi, for youngsters like you. So unusual that nothing else is comparable. Actually, it's not even a conventional hostel in Akurdi. It is more like home. You definitely won't feel like a paying guest over here. You'll feel like part of a big, happy family. Now, when you feel like family, the place starts to feel like home. Well, that's precisely what this PG accommodation in Akurdi is. It's Stanza Living, a second home to many youngsters like yourself. And it can be yours as well.
Checklist to be Made for While Renting a PG in Akurdi
Going by popular opinion, the things to remember while renting a PG in Akurdi is like memorizing algebra equations in school. There's a lot to keep in mind. And though most PG in Pune falls short in most of these criteria, it doesn't mean you're short of options. There's a place for you at Stanza Living, where every need of yours is as important as the next. You could say, more than a paying guest accommodation, it's a second home.
Best Boys and Girls PG in Akurdi, Pune
If you choose Stanza Living, you'll be one of the thousands of youngsters who've picked it over a local PG in Akurdi. And this is why. We can talk about our rooms. Because we think of them as more than rooms. We design them to be a reflection of your vibe, and to be your much-cherished personal space. Besides the physical rooms, we also have room for all your needs. Our list of amenities includes essentials and even those that others don't consider essential enough, so you can truly experience what comfortable living is.
Next, we can talk about life at Stanza Living. To keep it short, there actually is one at Stanza Living. Thanks to the movie screenings, game nights, and other community events and workshops (all conducted with social distancing practices in place, of course). Now, these are just three reasons off the top of our heads. There are many more reasons to choose Stanza Living over a PG in Akurdi. But to say it in one sentence - Choose Stanza Living because it is not just a hostel in Akurdi, but your second home. If you are in Pune then for your smooth days you should learn some basic marathi words.
*Denotes starting price. Prices may vary with room occupancy and attributes.
FAQs on PG in Akurdi
Why is Living in a PG in Akurdi Cost-Effective?
Generally, PGs in Akurdi are not very expensive. Their monthly rent is usually a few thousand rupees. In that much, you get to live in a basic room and enjoy some basic amenities. That's why it's considered cost-effective. But you will miss certain things there. Most importantly, the feeling of home. It's something only found in a Stanza Living residence. And we won't charge you extra for that. We mean, how can we, when the feeling itself is priceless?
Which are the Best PGs in Akurdi for Girls?
There are many
PGs in Akurdi for girls
. But when it comes to the best option for you, there's only one winner. Ask anyone, and they'll tell you that it's Stanza Living.
Are there Any Good PGs near me with Single Occupancy?
Do you know who can answer that question? You. Because your needs depend on your priorities. The question we can answer, though, is where you'll find all these occupancies. And the answer is Stanza Living.
Which are the Best PGs in Akurdi for Boys?
You'll never run short of PGs in Akurdi for boys. But the best ones are not so easy to come by, since they are more than just a hostel in Akurdi. Like Stanza Living, for example. It's not just a place to stay in. It's a place that's your home away from home.
Here is the list of best shared or single room PGs in Akurdi for both girls and boys:
Do PGs in Akurdi Provide Housekeeping Services?
Yes, there are. But housekeeping in those PGs in Akurdi usually just means someone sweeping your floor once. But for us at Stanza Living, housekeeping services mean a team of experts that'll keep your room spick and span.
Which PG in Akurdi provides the Best Food Facilities?
A PG in Akurdi with food is easy to find if by the food you mean anything that's edible. But if want meals that don't let you miss the satisfaction of home-cooked meals, then say no more. Stanza Living is ready to serve you.
How Safe are PGs in Akurdi During the Coronavirus Outbreak?
The pandemic caught everyone by surprise. Most PGs accommodation in Akrudi are unprepared for it, they lack the resources and properly trained staff to handle the situation. But the
Covid preparedness in Stanza Living
will make you leave all your worries outside the gate, because of our COVID-19 Combat-Ready Framework.
Semey House

FEMALE

Double, Triple, Quadruple

High-Speed WIFI, Professional Housekeeping and +5 more
Schengen House

MALE

Double

High-Speed WIFI, Professional Housekeeping and +5 more

3D Tour
Dover House

FEMALE

Double, Triple

High-Speed WIFI, Professional Housekeeping and +5 more
Looking for flats & apartments?
You can book a full apartment now and find flatmates on your own. You can add them as flatmates in the agreement before moving in!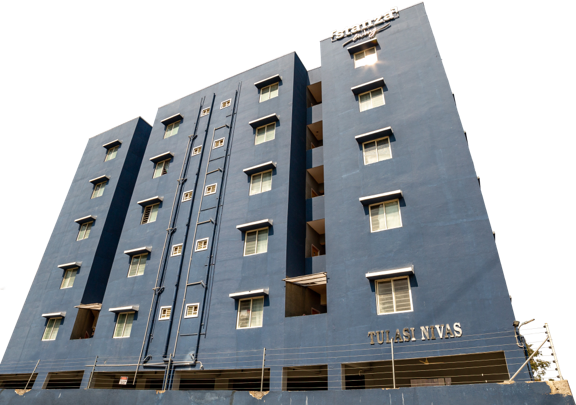 Best-in-class Safety and Hygiene Certified by Equinox Labs
First and foremost, we've adopted thorough hygiene processes over and above our usual protocol.

Residences
Sanitisation

Thermal
Monitoring

Medical & Travel
History
24x7 Quick
Response Teams

Training As per
WHO norms

No-Touch
Dining Facility
Mandatory PPE
for Staff

Sanitisers Placed
at Multiple Areas

Daily Disinfecting
High Touch Areas
0