More Filters
No Result found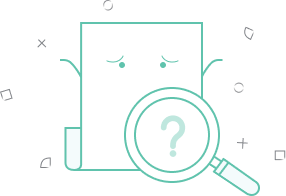 Keep looking, friend
We couldn't keep up with your filters.
Try expanding your search?
Filters
3 BHK Flat for Rent in Powai
Looking for a 3 BHK apartment for rent in Powai. It will demand a lot of running around from you. But know what? After finding the flat, you'll also have to go here and there for furniture, wifi, appliances and more. If all this talk of running around is making you sweat, then relax. We have a solution. Just pick up your bags and move into a fully-furnished Studio 21...Read more
FAQs on 3 BHK Flat for Rent in Powai
Are Furnished 3 BHK Rental Flats Available in Powai?
A bed, table, and chair. If that's enough to be a 'furnished' 3 BHK rental flat, then yes, those are available. A little harder to find is a place like Studio 21 that has all the furniture you need. Especially a spacious closet so that your chair doesn't become a clothes rack.
Have to move to a different location in Mumbai? Check out other best localities in Mumbai
What Amenities do 3 BHK House for Rent in Powai Offer?
A typical furnished 3 BHK house for rent in Powai won't offer much in way of amenities. But here's some good news: all those amenities you look for - housekeeping, laundry, and more - can be yours when you move into a Studio 21 serviced apartment.
How Safe is 3 BHK Rental Flats in Powai for Working Women?
At best, the rental flat will have a CCTV camera outside it. At worst, a simple lock on the door. At Studio 21, though, you'll have the protection of our tech-enabled security system. For us, your safety is priority number 1.
Also, Check out other rental apartments:
How Much Will a Fully-Furnished 3 BHK Apartment Near Me Cost?
To get a fully-furnished 3 BHK apartment in Powai, you'll need to part with 15-20K every month. But you'll be missing out on a fully-furnished, serviced Studio 21 apartment. And that's quite a cost to bear.
Why is Studio 21 Different from than local 3 BHK Apartment for Rent in Powai?
Honestly speaking, Stanza Living should be your go-to option when looking for more than just a 3 BHK in Powai. Think about it. Stanza Living's Studio 21 apartments offer all essential services as well. So it's not just a flat or house or apartment. It's a hassle-free living experience.
In the mood of eating something spicy. Check out the best street food in Mumbai.
How to Search for a 3 BHK Rental Apartment in Powai?
Good news. You're halfway there already. Just search for the many fully-furnished 3 BHK serviced Studio 21 apartments. Rent-wise, they're super affordable. And when it comes to comfort and ease of living, it's priceless.
Also, Check out the best flat for rent in Mumbai
How Much is the Security Deposit I have to Pay in Powai?
Traditionally you have to pay half or full month rent as a security deposit. But you are in luck there is a place for you where you don't have to pay any Security Deposit. Yes, we are talking about Studio 21 apartments.