Gender
Price
Locality

More Filters
Your second home in Chennai
So Chennai is your new hub. Super. There must be many thoughts in your head right now. But we bet one must be the most pressing - "Where can I get a good 1RK in Chennai?" But fixing on a 1RK will just be the start of it. You'll also have to run around, trying to get things in order, from wifi to kitchen utensils, trying to turn it into a home. When there's an entire city to explore, would you really like to waste your time on that? More so when there is already a place that ticks every box when it comes to being your second home in Chennai. And, in case you haven't guessed it already, that place is Stanza Living.
Cost of Living in a Rented 1RK in Chennai
There's no one answer. The rent of a 1RK in Chennai varies, depending on your specific need. One constant, though, is that the rent will only be one part of the cost of living in a 1RK. Electricity charges will shock your bank balance, maintenance charges will make it harder to maintain it, and the massive security deposit will leave you feeling insecure about it. Yes, the cost of living in a 1RK is much more than just rent. Thankfully, there's a way to avoid the "extra cost" - avoid renting a 1RK altogether. Take a U-turn and head to Stanza Living instead. Over here, you'll get all the comforts, vibe and sense of belonging that goes into making a residence feel like home. And though this home feeling is nothing short of priceless, we're offering it to you for very affordable occupancy rates.
*Denotes starting price. Prices may vary with room occupancy and attributes.
FAQs on 1RK for Rent in Chennai
Where Can I Find Furnished 1RK for Rent in Chennai with zero brokerage?
Finding a 1RK in Chennai without brokerage is next to impossible. So if you wish to avoid brokerage, choose Stanza Living. Deal directly with us and know exactly what you're paying for.
How does the Rental System for 1RK in Chennai Work?
Well, there is a monthly rent for every 1RK in Chennai. On top of that, there is the security downpayment. It's quite a sum to pay for just four walls and a roof. So why not pay less and get in return, your second home - Stanza Living?
What is the Best Way to Search for an Affordable Furnished 1RK in Chennai?
If you're searching for a 1RK in Chennai, maybe you shouldn't be. Because it's not the best option for you. What's best for you is a place like home. So why not pick one of the Stanza Living residences to be your second one?
How Safe is a 1RK in Chennai for Students and Working Professionals?
The safety level of every 1RK in Chennai will be different. Because every 1RK is different. But every single Stanza Living residence has a biometric entrance, CCTV cameras and other safety measures that are part of our tech-enabled multi-tier security system. After all, what good is a 'home', if it can't keep you safe?
Looking for flats & apartments?
You can book a full apartment now and find flatmates on your own. You can add them as flatmates in the agreement before moving in!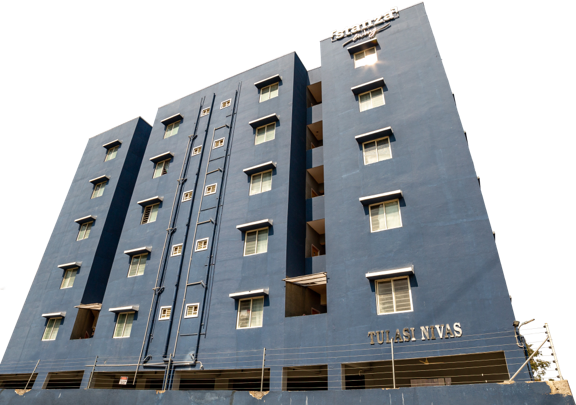 0