Gender
Price
Locality

More Filters
Your second home in Pune
We can help you to find an apartment for rent in Pune. We hope you don't miss leg day at the gym. That's because, before you find your ideal rental apartment in Pune, there'll be a lot of running around to do. And it doesn't end with just finding the flat. 'Coz you'll also have to find furniture, appliances, wifi, and more. But if the thought of running around is leaving you breathless, then you can take a sigh of relief. Pick up those bags of yours and move into a fully-furnished studio 21 managed flats in Pune. The level of preparedness we have might leave you breathless.
Best Furnished Apartments for Rent in Pune - Stanza Living
Any rental flat in Pune will do if what you're looking for is just a simple home for rent in Pune. But you should opt for a place that frees you from the responsibilities of adulthood. Like keeping the flat clean, getting groceries, or calling up the internet guys whenever the streaming starts buffering during your favorite movie. And believe us, this ideal house for rent in Pune, where all these adult responsibilities are someone else's, is on the market. It's of course a serviced Studio 21 apartment by Stanza Living
Points to Focus While Renting a Flat in Pune
You need to take a notepad and pen to find a house for rent in Pune. 'Coz there are many things to consider while choosing a flat for rent in Pune. Like the rent, the furniture is there an AC, how near the nearest grocery store is. In short - lots of adulting in store. And that's a bit too much for someone who's taking baby steps into adulthood. So wouldn't you prefer a Flats house where you know someone else is taking care of all this grown-up stuff? A place with rent that doesn't break the bank and amenities that won't break your dreams for an easy-going life. A place like a fully-furnished studio apartment in Pune by Stanza Living.
If apartments are not your thing? Checkout best PG in Pune by Stanza Living
*Denotes starting price. Prices may vary with room occupancy and attributes.
FAQs on Flats for Rent in Pune
Which are the Best Furnished Rental Apartments in Pune?
If by 'Furnished Rental Flats' you mean flats with a bed, table, and chair, then yes, those are available. Not as easy to find, though, is a place like Studio 21 managed apartments, where all your furniture needs are met. So that your books and shoes don't compete for the same rack.
What Amenities Do Furnished Flat for Rent in Pune Offer?
Amenities offered by fully-furnished houses for rent in Pune are not many, unfortunately. There's good news though. There is a place offering housekeeping, laundry, and all other essential amenities. A place by the name of Studio 21 apartments by Stanza living.
How Safe are Rental Flats in Pune for Students?
Well, some apartment complexes have some sort of security system, but most just have a guard at the gate. At Studio 21, however, we have our tech-enabled security system in place. Anything less is not safe enough.
Want to study in Pune? Check out top MBA colleges in Pune.
How Much Will a Fully-Furnished Apartment in Pune Cost on Rent?
For a minimum of 12-15K per month, you could live in a decent furnished 3 BHK Flat in Pune on rent. But you'll miss out on life at a fully furnished serviced studio 21 apartment in Pune. So staying in a typical flat will come at a cost.
Type of flats for rent in Pune by Stanza Living:
What Should I Check While Renting a Flat near me?
Simple. Just check if the asking rent for a House in Pune also covers essential services and amenities. Or - even simpler - just check if it's a Studio 21 apartment. Then you'll be sure you're getting more than your money's worth.
How to Search for a Furnished Flat Rental Flat in Pune?
Good news. You're halfway there already. Just search for the many fully-furnished Flat serviced Studio 21 apartments. Rent-wise, they're super affordable. And when it comes to comfort and ease of living, it's priceless.
Best flats for rent in Pune by Stanza Living:
Why is Studio 21 Better than Local Houses for Rent in Pune?
Stanza Living would be the ideal choice for those looking for more than a basic flat for rent in Pune, actually. We can say that because, with its many daily amenities, Studio 21 by Stanza Living is not just a place to stay in. It's a proper adulting-free living experience.
Do I have to Pay any Brokerage While Renting a Flat in Pune by Stanza Living?
Those are the rules in many apartments for rent in Pune, but the best is the one that doesn't make you feel like you're staying in a Rental Flats. Of course, we're talking about, Stanza Living, We do not charge any brokerage in managed apartments.
Best localities to move in Pune:
How is Stanza Living Combating Covid 19 to Keep Apartments/House Safe?
We have room for everyone. But for COVID-19, we have #noroomforerror, And staying true to our words, we've put in place our COVID-19 Combat-Ready Framework for your protection.
No Brokerage.
No Hidden Charges.
Make a fully refundable booking on the room of your choice.


Looking for PGs & Hostels?
Choose safety with homelike comfort of a Stanza Living residence, with ready-to-move-in sanitised rooms, extensive amenities and a sense of belonging.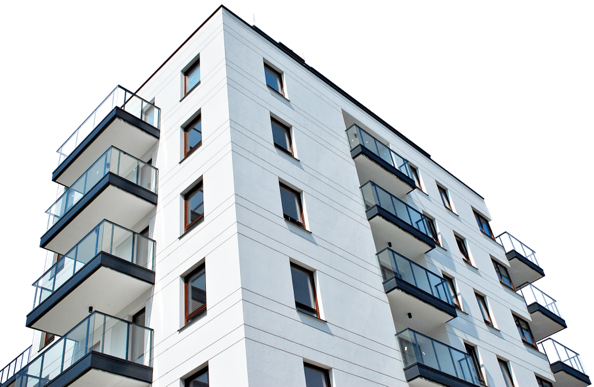 0